TEFL / TESOL School Accommodation in San Diego, USA | Teach & Live abroad!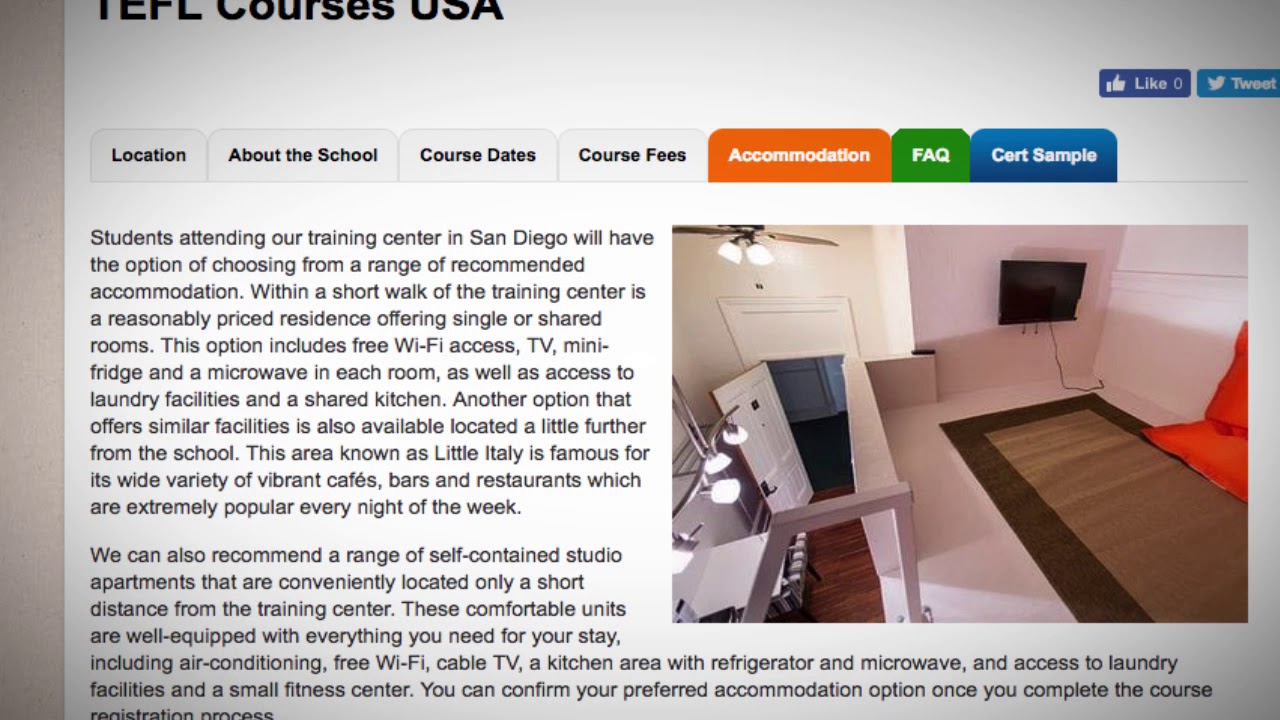 Students attending our training center in San Diego will have the option of choosing from a range of recommended accommodation. Within a short walk of the training center is a reasonably priced residence offering single or shared rooms. This option includes free Wi-Fi access, TV, mini-fridge and a microwave in each room, as well as access to laundry facilities and a shared kitchen. Another option that offers similar facilities is also available located a little further from the school. This area known as Little Italy is famous for its wide variety of vibrant cafés, bars and restaurants which are extremely popular every night of the week.
We can also recommend a range of self-contained studio apartments that are conveniently located only a short distance from the training center. These comfortable units are well-equipped with everything you need for your stay, including air-conditioning, free Wi-Fi, cable TV, a kitchen area with refrigerator and microwave, and access to laundry facilities and a small fitness center. You can confirm your preferred accommodation option once you complete the course registration process.
Find out more about taking a TEFL course in San Diego here: https://www.teflcourse.net/tefl-courses-combined/usa/san-diego-california/?cu=YTDESCRIPTION
Are you ready to live and teach abroad? Click here and get started today: https://www.teflcourse.net/?cu=YTDESCRIPTION