Welcome to Our TEFL / TESOL School in Salt Lake City, USA | Teach & Live abroad!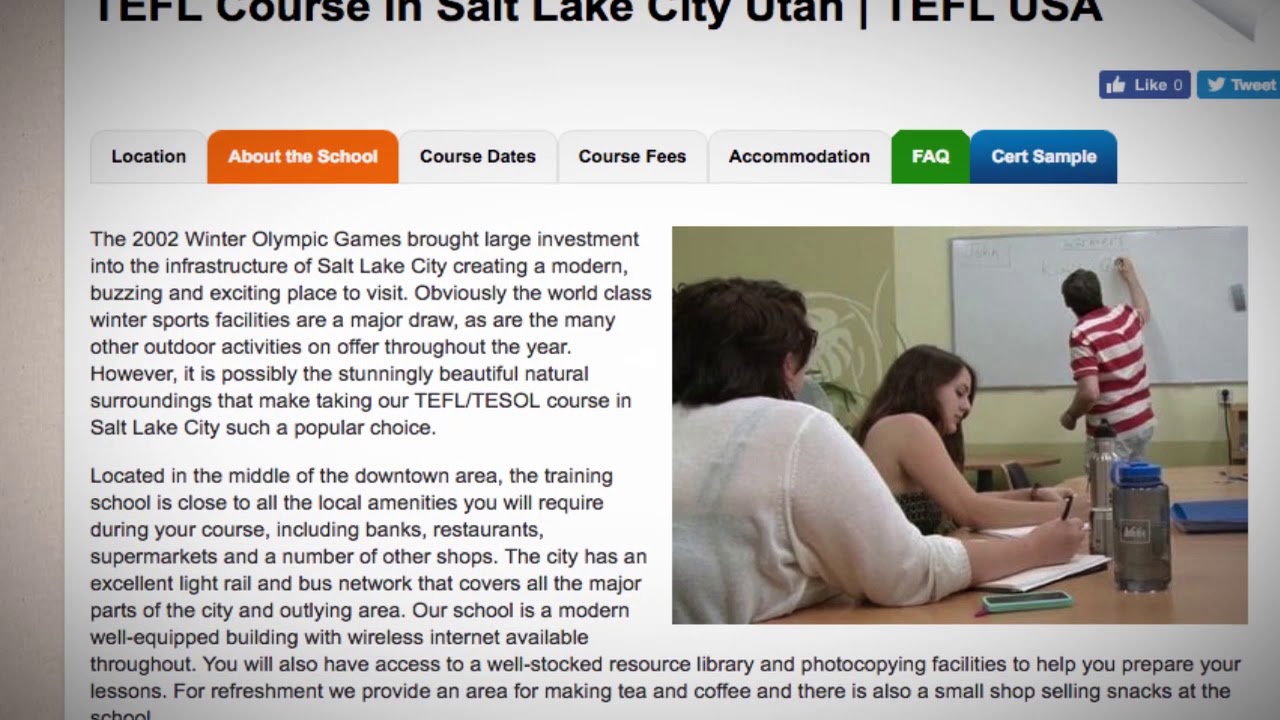 The 2002 Winter Olympic Games brought large investment into the infrastructure of Salt Lake City creating a modern, buzzing and exciting place to visit. Obviously the world class winter sports facilities are a major draw, as are the many other outdoor activities on offer throughout the year. However, it is possibly the stunningly beautiful natural surroundings that make taking our TEFL/TESOL course in Salt Lake City such a popular choice.
Located in the middle of the downtown area, the training school is close to all the local amenities you will require during your course, including banks, restaurants, supermarkets and a number of other shops. The city has an excellent light rail and bus network that covers all the major parts of the city and outlying area. Our school is a modern well-equipped building with wireless internet available throughout. You will also have access to a well-stocked resource library and photocopying facilities to help you prepare your lessons. For refreshment we provide an area for making tea and coffee and there is also a small shop selling snacks at the school.
Our course in Salt Lake City usually runs in the third week of the month, with classes starting at 5:30 p.m. and ending at 10:30 p.m. Wednesday to Friday, and from 9:00 a.m. to 6:00 p.m. on Saturday and Sunday. Course numbers are kept small to ensure plenty of individual support for our trainees and because we operate in a real ESL school all trainees will have hands on experience teaching real students.
Find out more about taking a TEFL course in Salt Lake City here: https://www.teflcourse.net/tefl-courses-combined/usa/salt-lake-city-utah/?cu=YTDESCRIPTION
Are you ready to live and teach abroad? Click here and get started today: https://www.teflcourse.net/?cu=YTDESCRIPTION