TEFL / TESOL School Accommodation in Santorini, Greece | Teach & Live abroad!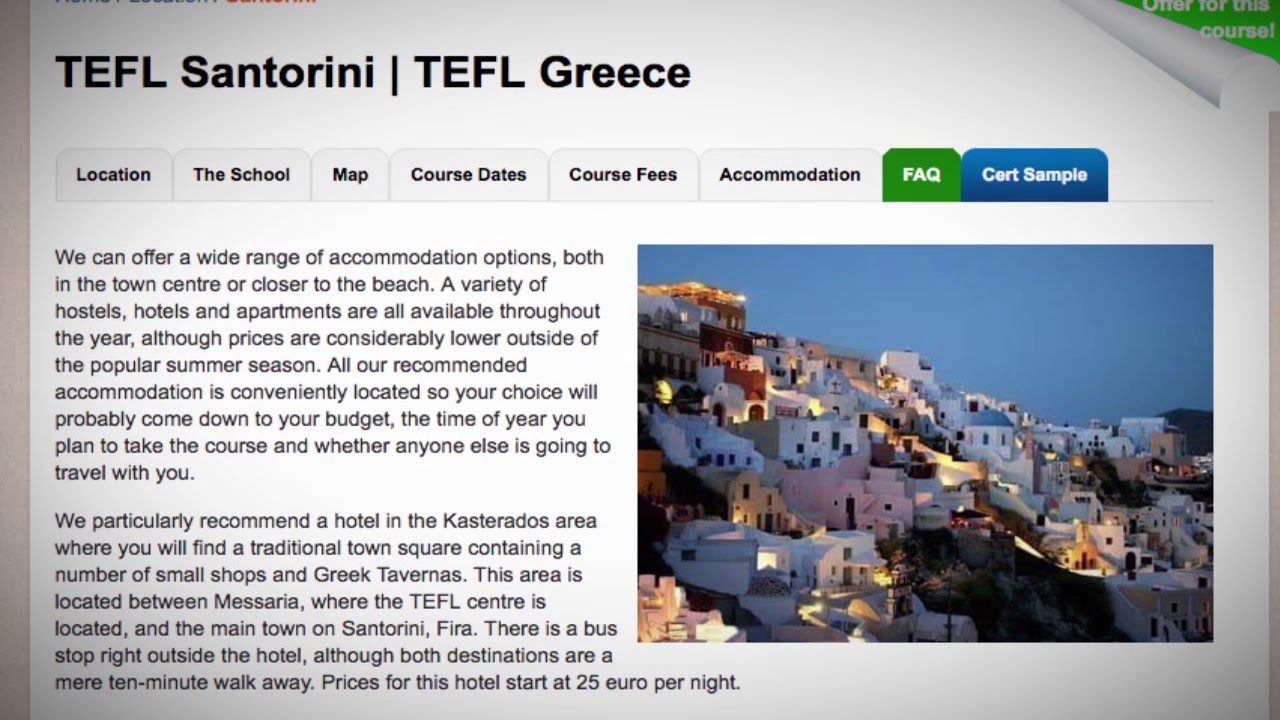 We can offer a wide range of accommodation options, both in the town centre or closer to the beach. A variety of hostels, hotels and apartments are all available throughout the year, although prices are considerably lower outside of the popular summer season. All our recommended accommodation is conveniently located so your choice will probably come down to your budget, the time of year you plan to take the course and whether anyone else is going to travel with you.
We particularly recommend a hotel in the Kasterados area where you will find a traditional town square containing a number of small shops and Greek Tavernas. This area is located between Messaria, where the TEFL centre is located, and the main town on Santorini, Fira. There is a bus stop right outside the hotel, although both destinations are a mere ten-minute walk away. Prices for this hotel start at 25 euro per night.
Accommodation options are also available in Messaria itself and in nearby Kamari, a popular beach resort, where you will find rates start from just 25 euro per night, including breakfast. The beach resort of Perissa also has inexpensive accommodation, although this is a five-mile journey from the school. 25 nights here will cost around 285 euro, and this will be reduced even further if you are willing to share a room.
Find out more about taking a TEFL course in Santorini here: https://www.teflcourse.net/tefl-courses-locations/greece/santorini/?cu=YTDESCRIPTION
Are you ready to live and teach abroad? Click here and get started today: https://www.teflcourse.net/?cu=YTDESCRIPTION