TESOL Course in Ho Chi Minh City, Vietnam | Teach & Live abroad!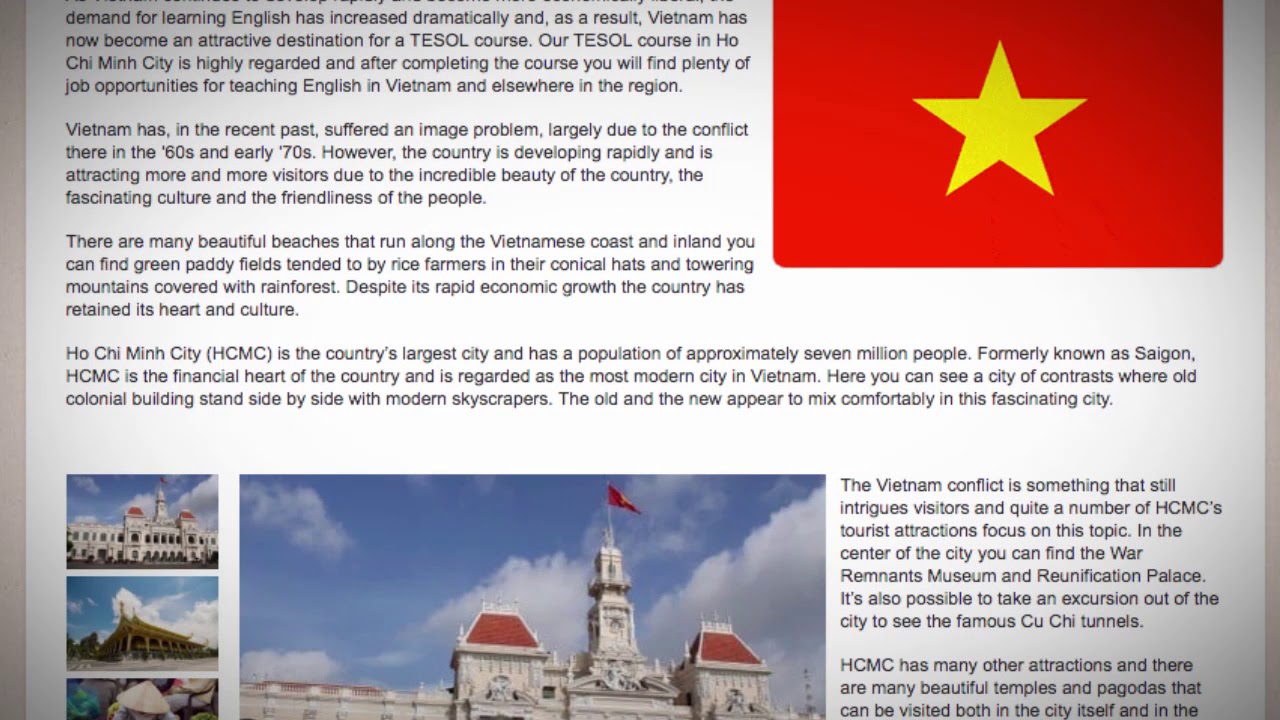 As Vietnam continues to develop rapidly and become more economically liberal, the demand for learning English has increased dramatically and, as a result, Vietnam has now become an attractive destination for a TESOL course. Our TESOL course in Ho Chi Minh City is highly regarded and after completing the course you will find plenty of job opportunities for teaching English in Vietnam and elsewhere in the region.
Vietnam has, in the recent past, suffered an image problem, largely due to the conflict there in the '60s and early '70s. However, the country is developing rapidly and is attracting more and more visitors due to the incredible beauty of the country, the fascinating culture and the friendliness of the people.
There are many beautiful beaches that run along the Vietnamese coast and inland you can find green paddy fields tended to by rice farmers in their conical hats and towering mountains covered with rainforest. Despite its rapid economic growth the country has retained its heart and culture.
Ho Chi Minh City (HCMC) is the country's largest city and has a population of approximately seven million people. Formerly known as Saigon, HCMC is the financial heart of the country and is regarded as the most modern city in Vietnam. Here you can see a city of contrasts where old colonial building stand side by side with modern skyscrapers. The old and the new appear to mix comfortably in this fascinating city.
The Vietnam conflict is something that still intrigues visitors and quite a number of HCMC's tourist attractions focus on this topic. In the center of the city you can find the War Remnants Museum and Reunification Palace. It's also possible to take an excursion out of the city to see the famous Cu Chi tunnels.
HCMC has many other attractions and there are many beautiful temples and pagodas that can be visited both in the city itself and in the surrounding area.. Other interesting trips can be made to Vietnam's lovely beaches or perhaps escape from the bustle of the city with a boat trip on the Saigon River.
Find out more about taking a TEFL course in Ho Chi Minh City here: https://www.tesolcourse.com/tesol/vietnam-ho-chi-minh/?cu=YTDESCRIPTION
Are you ready to live and teach abroad? Click here and get started today: https://www.teflcourse.net/?cu=YTDESCRIPTION
Check our wide range of online TEFL & TESOL courses: https://www.teflonline.net/?cu=YTDESCRIPTION