TESOL Course in London, United Kingdom | Teach & Live abroad!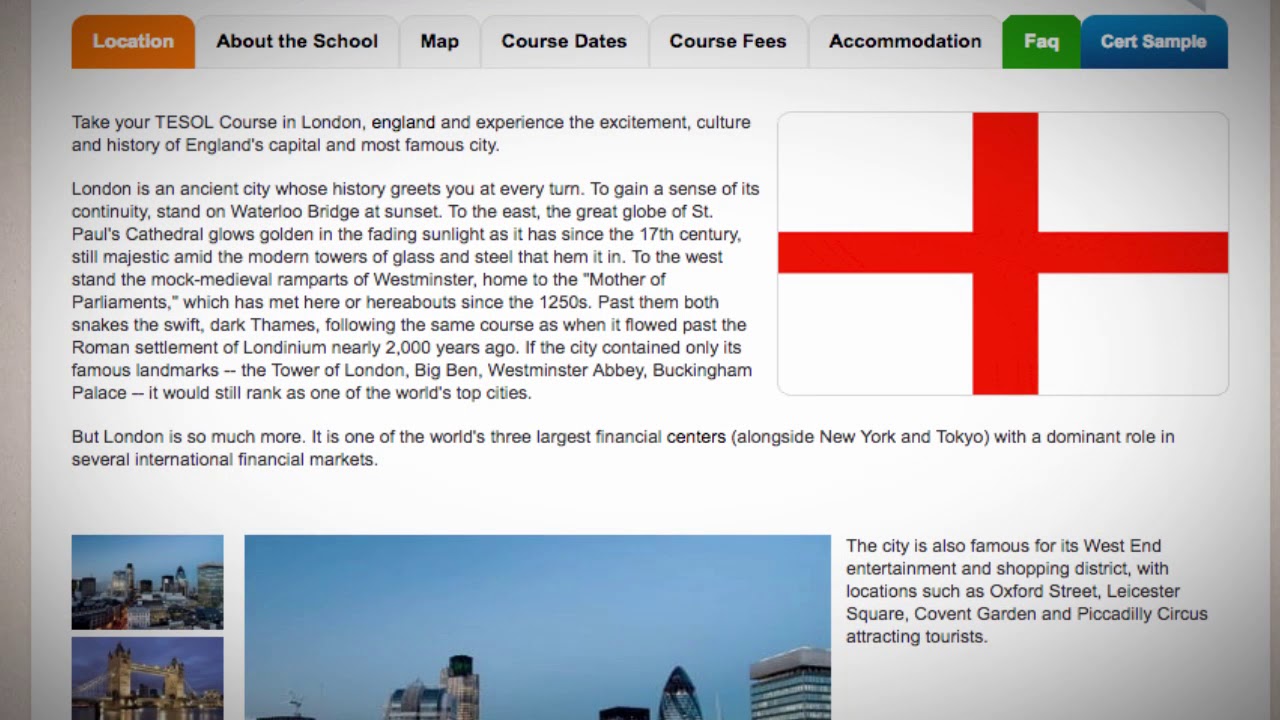 Take your TESOL Course in London, england and experience the excitement, culture and history of England's capital and most famous city.
London is an ancient city whose history greets you at every turn. To gain a sense of its continuity, stand on Waterloo Bridge at sunset. To the east, the great globe of St. Paul's Cathedral glows golden in the fading sunlight as it has since the 17th century, still majestic amid the modern towers of glass and steel that hem it in. To the west stand the mock-medieval ramparts of Westminster, home to the "Mother of Parliaments," which has met here or hereabouts since the 1250s. Past them both snakes the swift, dark Thames, following the same course as when it flowed past the Roman settlement of Londinium nearly 2,000 years ago. If the city contained only its famous landmarks — the Tower of London, Big Ben, Westminster Abbey, Buckingham Palace — it would still rank as one of the world's top cities.
But London is so much more. It is one of the world's three largest financial centers (alongside New York and Tokyo) with a dominant role in several international financial markets.
The city is also famous for its West End entertainment and shopping district, with locations such as Oxford Street, Leicester Square, Covent Garden and Piccadilly Circus attracting tourists.
Find out more about taking a TEFL course in London here: https://www.tesolcourse.com/tesol/england-london/?cu=YTDESCRIPTION
Are you ready to live and teach abroad? Click here and get started today: https://www.teflcourse.net/?cu=YTDESCRIPTION
Check our wide range of online TEFL & TESOL courses: https://www.teflonline.net/?cu=YTDESCRIPTION