TESOL Course in Malaga, Spain | Teach & Live abroad!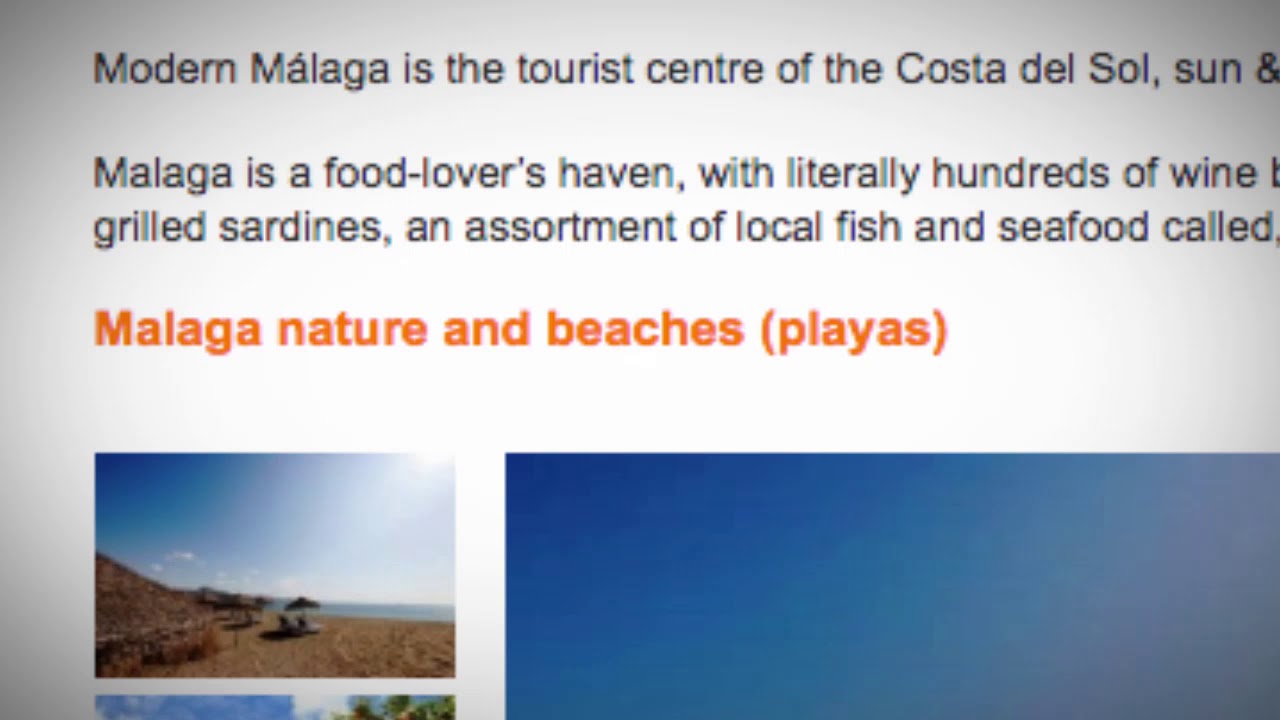 Our TESOL course on the Mediterranean coast of southern Spain is in the famous city of Malaga, capital of the costa del Sol in Southern Spain, where the sun shines 300+ days a year. Malaga is also renowned for its culture, preparing to be elected as the European City of Culture by 2016.
Malaga is exceptional. Art, nature, culture, beaches, fiestas/festivals, real spanish traditions, enchanting neighboring towns and villages and an abundance of sunshine; these are just a few of the reasons why you should choose Malaga as the city to earn your TESOL certificate. You'll enjoy a Spanish cultural environment—real, motivated people wanting to learn English from you, and a flagship course proven to produce TESOL teachers that can really teach.
Culture, architecture and art
Malaga is a strong candidate for European Capital of Culture 2016. This is not surprising considering the wealth of culture on offer:
The Birthplace of Picasso and home to the largest collection of his works – the Picasso Museum.
The Roman amphitheatre, built in the age of Augustus.
The Alcazaba fortress and palace, home of the rulers of the Muslim sultanate of Málaga.
The majestic Cathedral, erected during the first half of the sixteenth century.
The Historical District of Málaga, where architecture from different centuries mingle, as is to be expected in a living and constantly evolving city.
Andalucía: the home of Flamenco. Several times of the year there are special festivals dedicated to Flamenco dancing, however in many local bars you will experience this on a daily basis, as well as the Spanish guitar popularised by Andres Segovia.
Modern Málaga is the tourist centre of the Costa del Sol, sun & beaches, tapas bars & restaurants, and much more.
Malaga is a food-lover's haven, with literally hundreds of wine bars, tapas bars and beach side restaurants serving low cost food such as fresh grilled sardines, an assortment of local fish and seafood called, "fritura malagueña" and all manner of Mediterranean cuisine.
Malaga nature and beaches (playas)
Playa de la Malagueta: a blue flag awarded beach town is located only 10 minutes from the centre, in Paseo Pablo Picasso. 1200 metres long, busy, good facilities, life guards, accessible by bus, restaurants and beach bars.
Playa Palo: located next to El Candado marina (good for sailing, diving and swimming…) many little coves, quite busy, life guards, promenade, good atmosphere, facilities, restaurants, beach bars, car park.
Playa Huellín: a beach town, has its promenade named after Antonio Banderas, good atmosphere, quite busy, beach bars, life guards, good facilities, accessible by bus.
Playa Las Acacias: very popular beach, so get there early. Grey, fine sand, excellent facilities, 1200m long and 20m wide it is divided into sheltered sandy coves by long rocky breakwaters. Very popular with young people and great at night, with a lively promenade – only a 10 minute walk from the TESOL Training Centre.
National Park of Malaga: the Montes de Málaga, fourteen kilometres to the north of the city of Málaga, the park's altitude ranges between 910 and 1,031 metres above sea level, with an overall area of 4,762 hectares. The park is full of small valleys carpeted with pine trees, a species rather ubiquitous in the area. Added to the beauty of the landscape are the services provided by the Natural Park, with parking spaces, picnic areas, and toilet facilities etc, which guarantee a pleasant visit while at the same time protecting the environment.
El Torcal Park Nature Reserve: the enchanting mountain range in Antequerra, located 30 km north of Malaga city. It is known for its unusual limestone rock formations, near the village of Villanueva de la Concepción, within El Torcal Park's 17 square km, are some of the most beautiful and impressive limestone landscapes in Europe. There are three routes through the park for walkers, the longest route allowing you to see the Africa Coastline.
Nerja Caves: some of the best in Spain with pre-historic roots and impressive vistas.
Malaga Transport
Malaga's international airport, doubled in size in 2010, is the gateway to Spain's fabulously sunny Costa del Sol. Now one of Europe's largest International hubs with many expanding carriers throughout Europe and across the Atlantic to North America, it's even easier and cheaper to get to.
Take a ferry or fast-cat across the Mediterranean Sea to Melilla, North Africa directly from Malaga; or you can go towards Algeciras passing through the famous surfing resort of Tarifa on your way and then take a ferry over to Tangiers or Ceuta – Gateways to a whole new world.
Find out more about taking a TEFL course in Malaga here: https://www.tesolcourse.com/tesol/spain-malaga/?cu=YTDESCRIPTION
Are you ready to live and teach abroad? Click here and get started today: https://www.teflcourse.net/?cu=YTDESCRIPTION
Check our wide range of online TEFL & TESOL courses: https://www.teflonline.net/?cu=YTDESCRIPTION