TESOL Course in Singapore | Teach & Live abroad!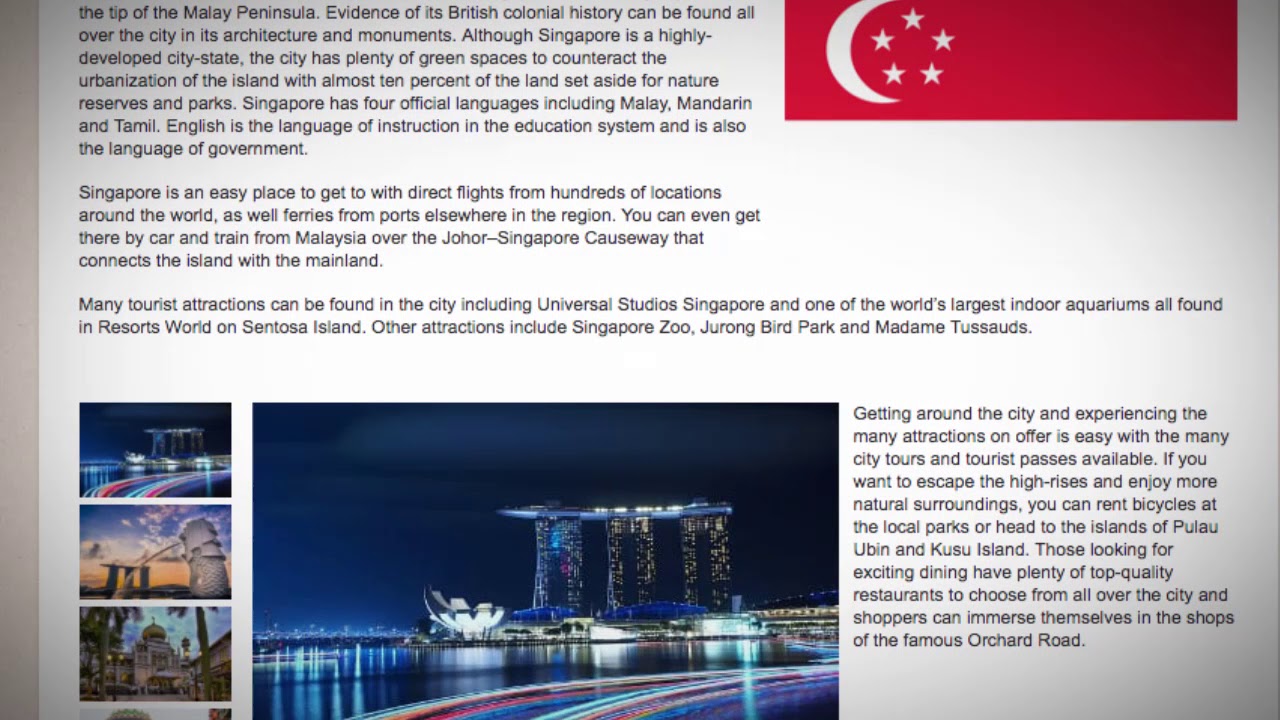 Once known as the "Jewel of the British Empire", Singapore is a thriving city-state on the tip of the Malay Peninsula. Evidence of its British colonial history can be found all over the city in its architecture and monuments. Although Singapore is a highly-developed city-state, the city has plenty of green spaces to counteract the urbanization of the island with almost ten percent of the land set aside for nature reserves and parks. Singapore has four official languages including Malay, Mandarin and Tamil. English is the language of instruction in the education system and is also the language of government.
Singapore is an easy place to get to with direct flights from hundreds of locations around the world, as well ferries from ports elsewhere in the region. You can even get there by car and train from Malaysia over the Johor–Singapore Causeway that connects the island with the mainland.
Many tourist attractions can be found in the city including Universal Studios Singapore and one of the world's largest indoor aquariums all found in Resorts World on Sentosa Island. Other attractions include Singapore Zoo, Jurong Bird Park and Madame Tussauds.
Getting around the city and experiencing the many attractions on offer is easy with the many city tours and tourist passes available. If you want to escape the high-rises and enjoy more natural surroundings, you can rent bicycles at the local parks or head to the islands of Pulau Ubin and Kusu Island. Those looking for exciting dining have plenty of top-quality restaurants to choose from all over the city and shoppers can immerse themselves in the shops of the famous Orchard Road.
Find out more about taking a TEFL course in Singapore here: https://www.tesolcourse.com/tesol/singapore-singapore/?cu=YTDESCRIPTION
Are you ready to live and teach abroad? Click here and get started today: https://www.teflcourse.net/?cu=YTDESCRIPTION
Check our wide range of online TEFL & TESOL courses: https://www.teflonline.net/?cu=YTDESCRIPTION