TESOL Jobs in Brazil | International TEFL and TESOL Training (ITTT)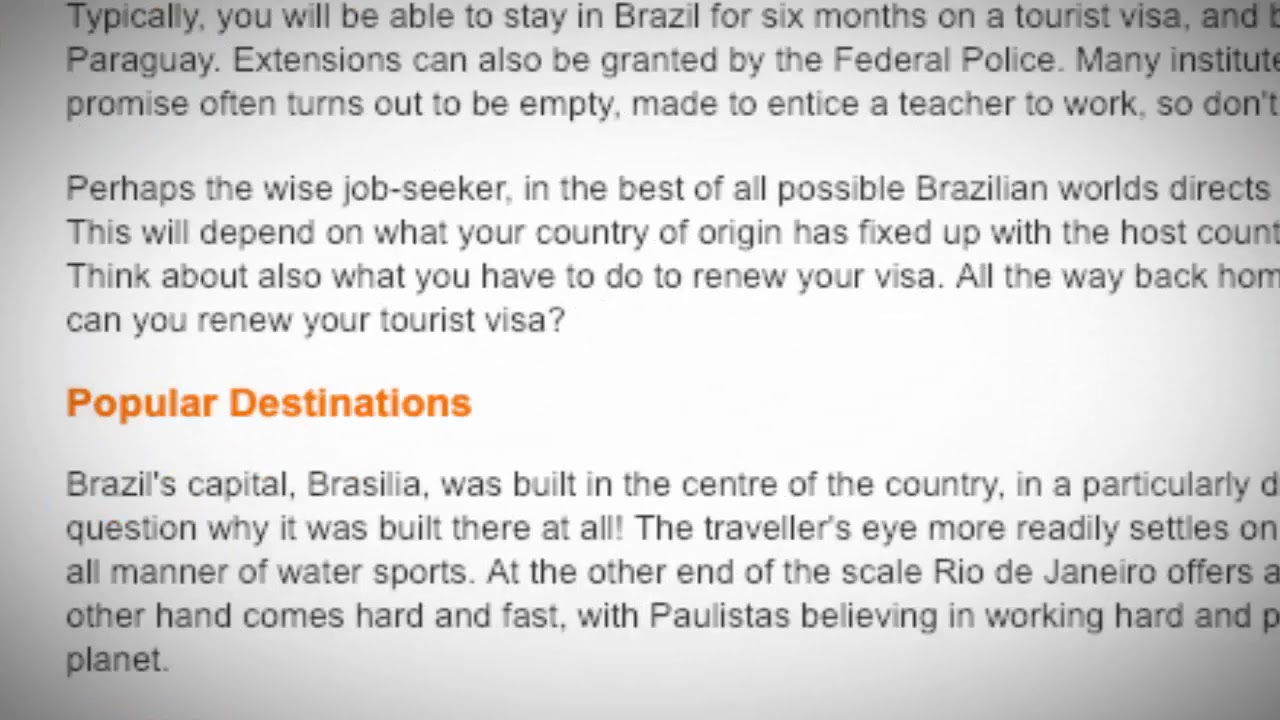 The world's fifth largest country has a great deal to ignite the imagination of the traveller. Tropical rainforests, the Amazon basin, pristine beaches are just what comes with the territory. Once one adds in the people, who are often extremely friendly, and the buzz of the big cities, you can guarantee that you are entertaining the experience of a lifetime.
The official language is Portuguese, and the population of one-hundred and seventy millions has plenty of space in the three-point three millions square miles of landmass. Seventy percent of the population is Roman Catholic. Of the remainder there is a significant proportion of evangelical Christians, but also, interestingly, of native animists – those that believe earthquakes, trees, mountains, etc. all have spirits associated with them.
In a continent where baseball and US television is enormously popular, there is considerable enthusiasm for learning English. However, it is 'American' English that has most currency and is most sought after, not 'English' English. The distinction is noted by locals, bringing considerable advantage to Canadian and North American candidates. Nevertheless, there are many opportunities and, as ever, persistence pays dividends. Those actively looking for work will find it, and be rewarded by the experience of teaching some of the most enthusiastic, fun-loving students on the planet. In addition to this America is corporate Big Brother. Its influence and presence is pervasive, and there is a huge market composed of those who want or need to communicate with and comprehend Native English speakers.
Are you ready to live and teach abroad? Click here and get started today: https://www.teflcourse.net/?cu=YTDESCRIPTION
Check our wide range of online TEFL & TESOL courses: https://www.teflonline.net/?cu=YTDESCRIPTION