TESOL Jobs in Chile | International TEFL and TESOL Training (ITTT)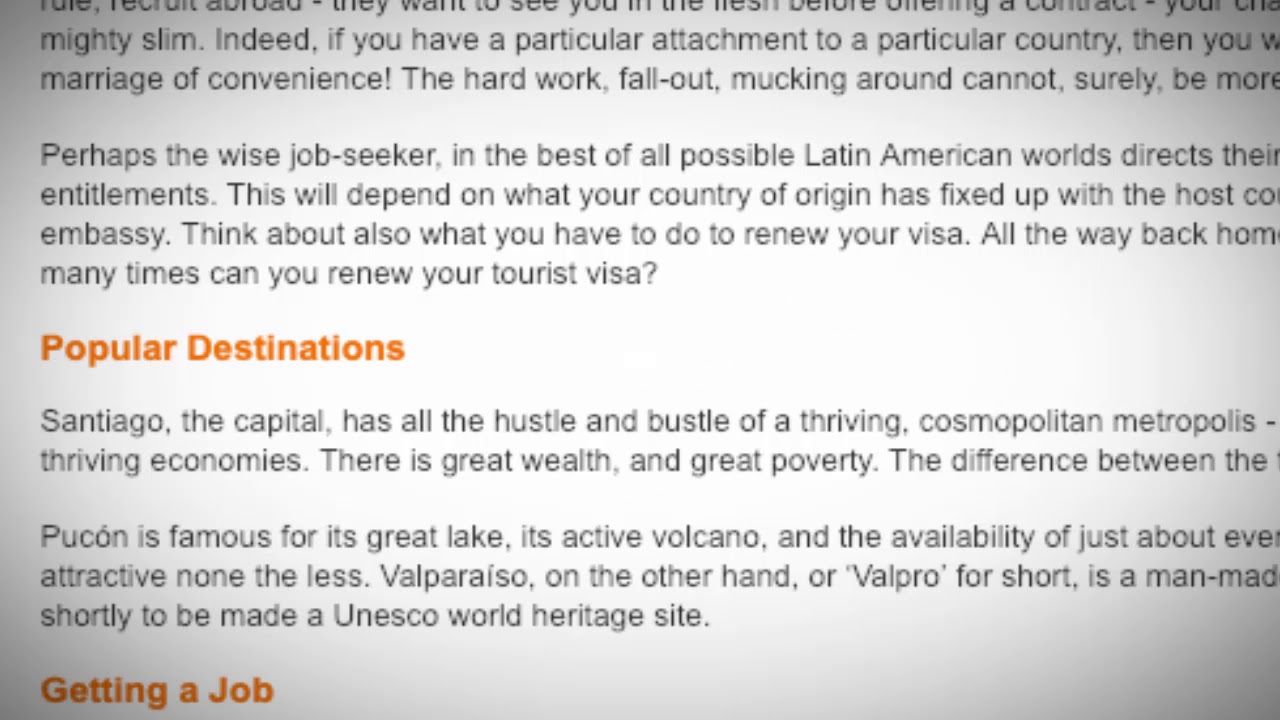 Boasting high desert at one extreme, and low glaciers at another, this slim country is a natural wonder full of geysers, mountains, beaches and volcanoes. A breathtakingly beautiful country, and a paradise to the adventurer's adventurer. You could take all of this away, and yet the extraordinary economic growth which the country has experienced during the 21st century would make it a place to catch the TESOL teachers eye. Five percent unemployment combined with outside investment, mainly from the US, make this a dynamic and fascinating place to work.
The principal language is Spanish, though there are several native idioms in use. The country is eighty-seven percent Roman Catholic, ten-percent Protestant, with one-percent Jewish. The population is sixteen millions, and with a landmass of seven-hundred and fifty square miles.
Are you ready to live and teach abroad? Click here and get started today: https://www.teflcourse.net/?cu=YTDESCRIPTION
Check our wide range of online TEFL & TESOL courses: https://www.teflonline.net/?cu=YTDESCRIPTION