TESOL Jobs in China | International TEFL and TESOL Training (ITTT)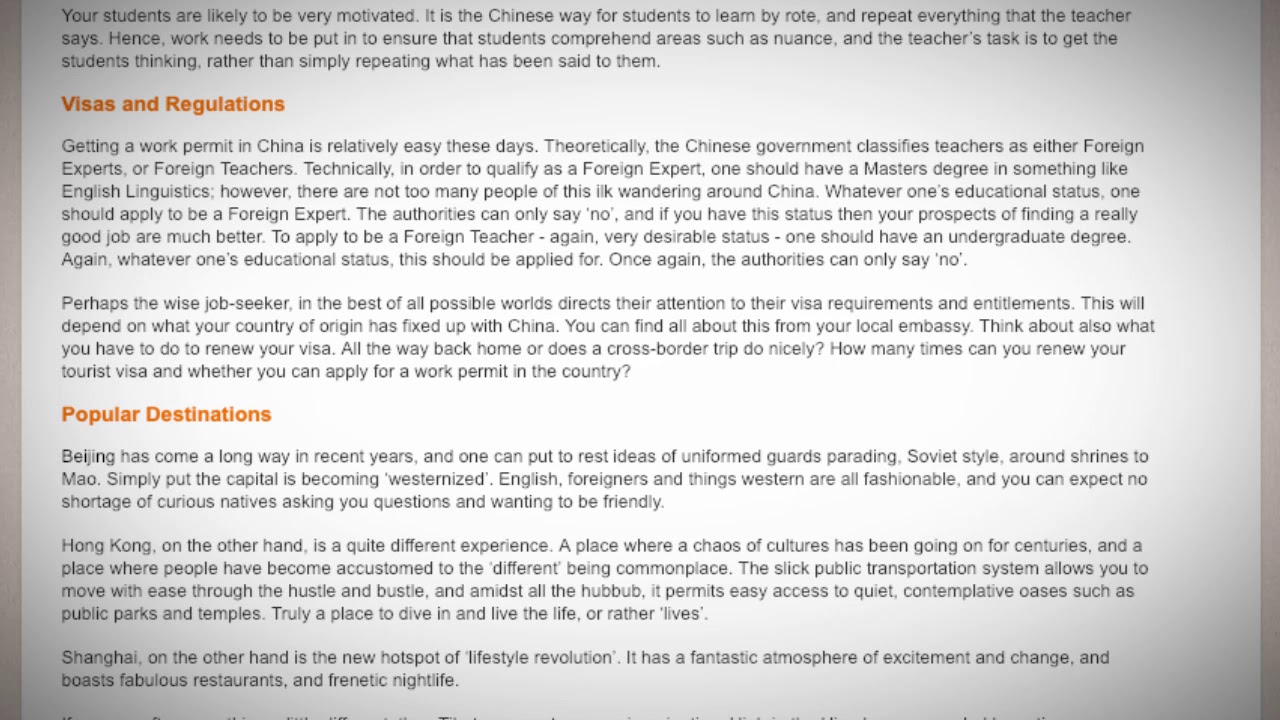 China is not so much a country as a huge world in its own right. The ambition of the nation is to be the world's largest economy, and most educated observers expect that it is only a matter of time before this aspiration is met. But it is not simply the economic dynamism and the strange contrast of cultures that draws the traveler. Thousands of years of history, philosophy and culture are clearly evident, and in a sense all of the political events of the 20th century, are merely a grain of sand on the beach of Chinese history.
Cantonese and Mandarin are the official languages; however, in a country of around one point three billion spread over nearly four million square miles, there is a cornucopia of different dialects and idioms. The reality is that Cantonese will serve you well in some parts of the country; however, only Mandarin is intelligible in other areas. Confucianism, Taoism and Buddhism make up the majority of those observing religious practice. There is also a tiny minority orientated to Christianity and Islam.
The economic powerhouse facet of modern China has created huge demand for TESOL teachers. Some four-hundred and fifty million English learners exist in the country. This growing demand has meant in recent years that there are positions available for those without any specific qualifications other than being a native English speaker; however, those with a dedicated TESOL certificate will find they are in the best position to apply for the better paid jobs with good benefits.
Are you ready to live and teach abroad? Click here and get started today: https://www.teflcourse.net/?cu=YTDESCRIPTION
Check our wide range of online TEFL & TESOL courses: https://www.teflonline.net/?cu=YTDESCRIPTION