TESOL Jobs in Greece | International TEFL and TESOL Training (ITTT)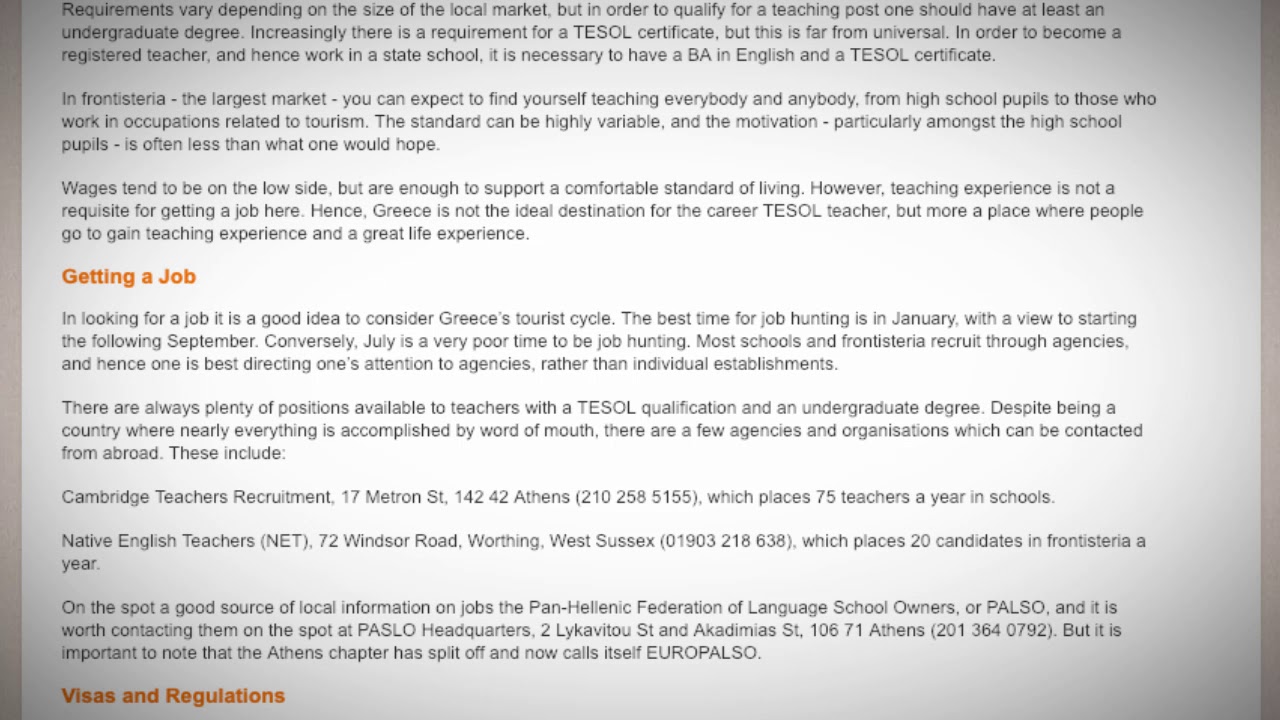 The land that gave us Plato and Aristotle, also bequeathed us the symposium, or drinking party. The latter still being alive and well today. These days Greece is a country that pivots around its huge tourist industry, and this falls into two types: There are those who come seeking the cultural experience to be gained from visiting ancient monuments, like the Acropolis in smoggy Athens, and there are those who like to party it up on the island resorts. Perfection, as Aristotle observed, resides between extremes, and the person who seeks eudaemonia – the good life in the best of all possible worlds – perhaps does a bit of both. Given the tourist orientation of the country it is important to remember that a good deal of the services laid on to support visitors go into hibernation between late October, and late April, and one should plan accordingly.
Greece is a TESOL hotspot, with a quarter of those sitting the Cambridge First Certificate being Greek candidates. English is not so much a big business, as a myriad of small businesses, and there is an almost overwhelming number of schools. Anybody with a Cambridge Proficiency Exam can become licensed to open a school. Hence, school facilities range from the very basic to the very good, and teachers should not be surprised to find themselves teaching for a school that seems a lot more like a business enterprise than an educational establishment.
Are you ready to live and teach abroad? Click here and get started today: https://www.teflcourse.net/?cu=YTDESCRIPTION
Check our wide range of online TEFL & TESOL courses: https://www.teflonline.net/?cu=YTDESCRIPTION