TESOL JOBS Indonesia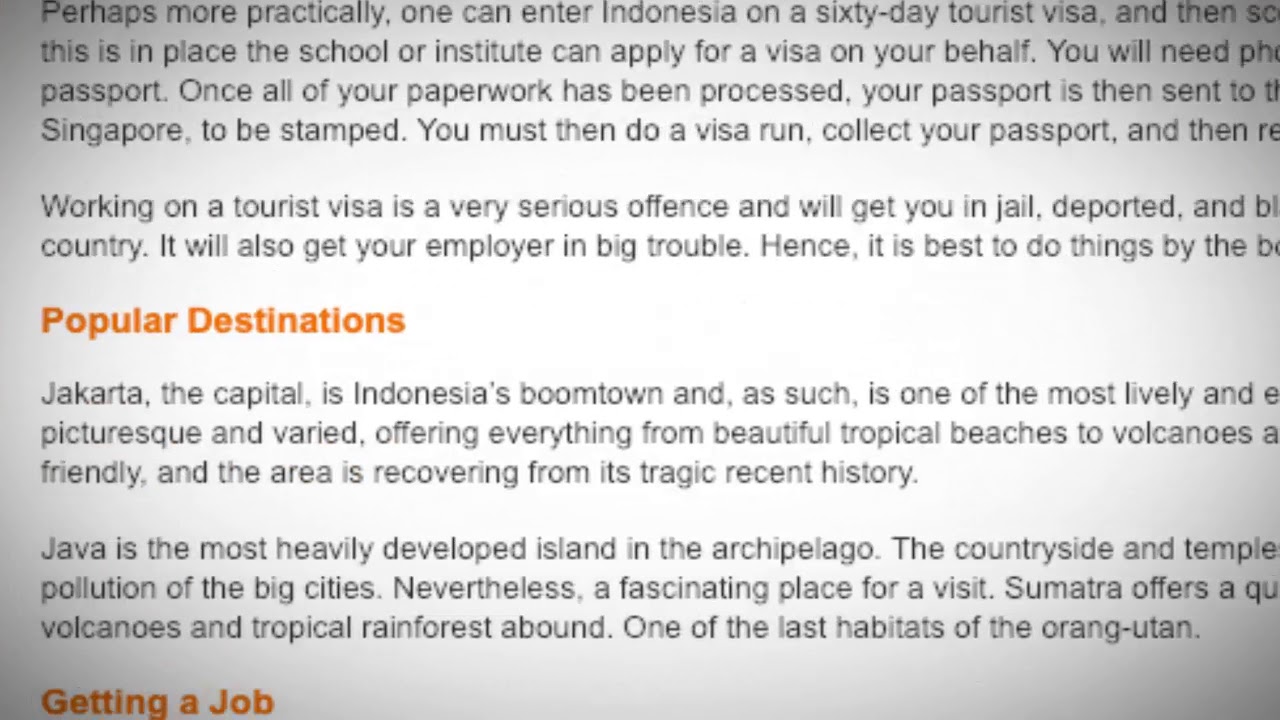 Indonesia has placed the turmoil of the nineties firmly in the past. The currency has now stabilized, and once again Indonesia is a hot destination for TESOL teachers. The archipelago is a world of contrast. Rapidly evolving big cities, stand in stark contrast to the seldom travelled, unspoilt, tropical wilderness. Home to a wealth of cultures, the colors, smells, and the people all make for a kaleidoscope experience.
A population of two-hundred and thirty four millions fit into a landmass of seven-hundred and forty thousand square miles. Indonesian is the official language, with Javanese, Sudanese and English spoken by a minority, though one shouldn't expect English to be widely spoken outside of the big cities. It is a predominantly Muslim country, with a minority of Hindi devotees, and Christians.
Teaching opportunities abound, and there is great enthusiasm for learning English. In many cases presentation will outweigh qualifications. It's important to dress well – particularly in Jakarta. Students are accustomed to learning by rote, and seldom wish to be taken of the well-beaten track. Most teachers report few problems with discipline. Petrochemical wealth, has led to great demand for teachers within corporations, and this pays a far higher wage than working in a high school!
Are you ready to live and teach abroad? Click here and get started today: https://www.teflcourse.net/?cu=YTDESCRIPTION
Check our wide range of online TEFL & TESOL courses: https://www.teflonline.net/?cu=YTDESCRIPTION