The 4 Principles of Building Good Relationship With the Students | ITTT TEFL BLOG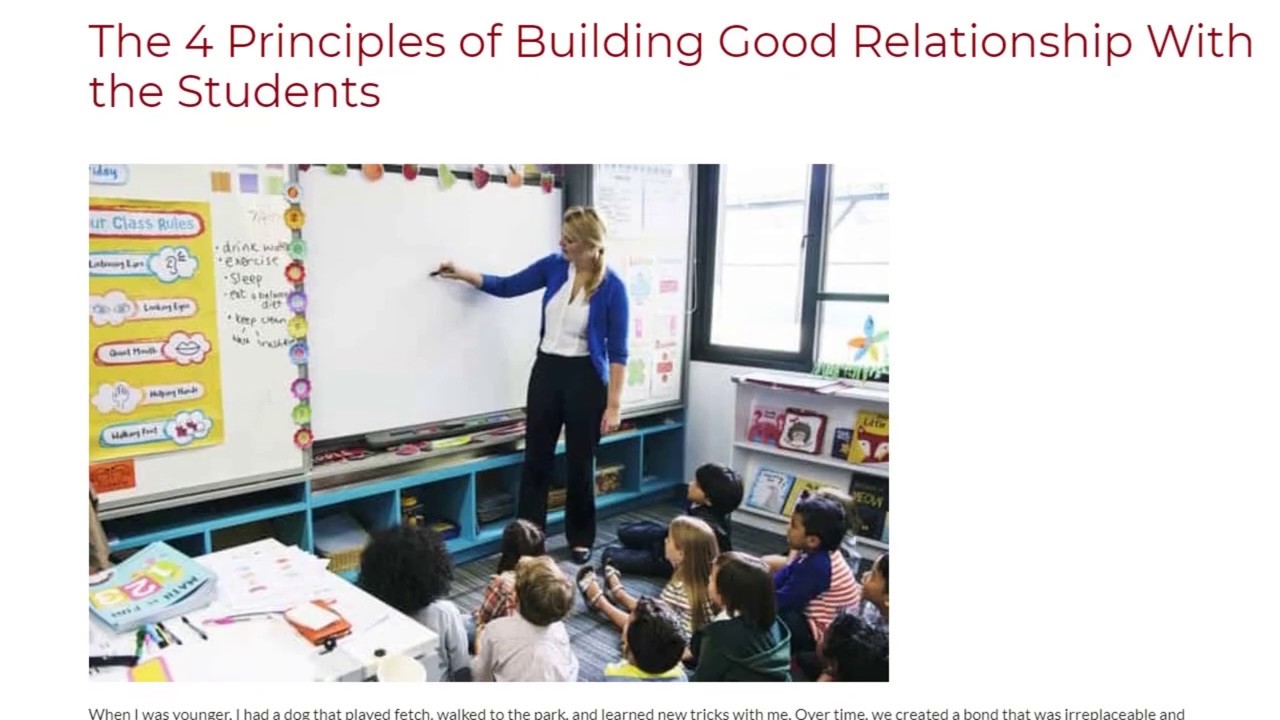 When I was younger, I had a dog that played fetch, walked to the park, and learned new tricks with me. Over time, we created a bond that was irreplaceable and unconditional. One day my dog passed away and three weeks later, my family and I decided to get a new dog. This new dog was friendly at first but hardly wanted to learn anything new. However, I was quite distant from the new dog, to begin with, because I always thought about the good times I had with my previous dog.
Afterward, I realized that I needed to move on and create a new bond which I then remembered how my previous dog and I became best friends and how we both learned from each other. It was a high relaxed positive energy, spending a good amount of time with each other, building trust, and having fun activities that made my previous dog and I build rapport. I was able to use these principals for my new dog to learn how to do play fetch, walk to the park, learn new tricks, and build a bond with me.
When becoming a teacher to teach abroad, even when it is English as a foreign language, these principals, in general, seem to be essential to building rapport so students can learn.
Read more here: https://www.teflcourse.net/blog/the-4-principles-of-building-good-relationship-with-the-students-ittt-tefl-blog/?cu=YTDESCRIPTION
Are you ready to live and teach abroad? Click here and get started today: https://www.teflcourse.net/?cu=YTDESCRIPTION
Check our wide range of online TEFL & TESOL courses: https://www.teflonline.net/?cu=YTDESCRIPTION