The 5 Best Ways to Build Rapport With Your TEFL Students | ITTT TEFL BLOG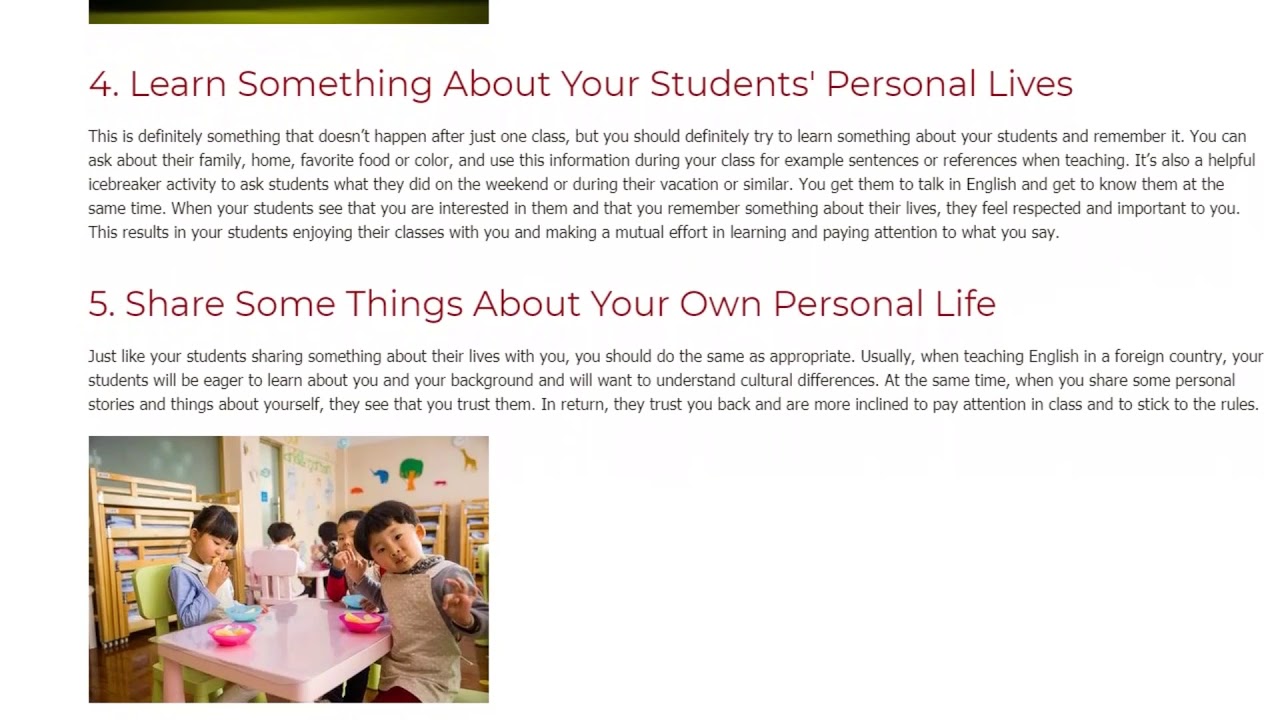 Having a good relationship with your students has many benefits as a teacher. They will become more interested in your lesson, they will learn a lot more and it creates an overall comfortable classroom environment for both the teacher and the students. However, it's often easier said than done to build rapport with those in your class. So how do you do it? This article highlights the 5 best ways to build rapport with your TEFL students.
Our TEFL certification courses also teach you useful techniques and methods to further build rapport for your students.
Read more here: https://www.teflcourse.net/blog/10-pieces-of-advice-every-new-tefl-teacher-needs-to-know/?cu=YTDESCRIPTION
Are you ready to live and teach abroad? Click here and get started today: https://www.teflcourse.net/?cu=YTDESCRIPTION
Check our wide range of online TEFL & TESOL courses: https://www.teflonline.net/?cu=YTDESCRIPTION