The Two Most Common Learning Difficulties For English Students | ITTT TEFL BLOG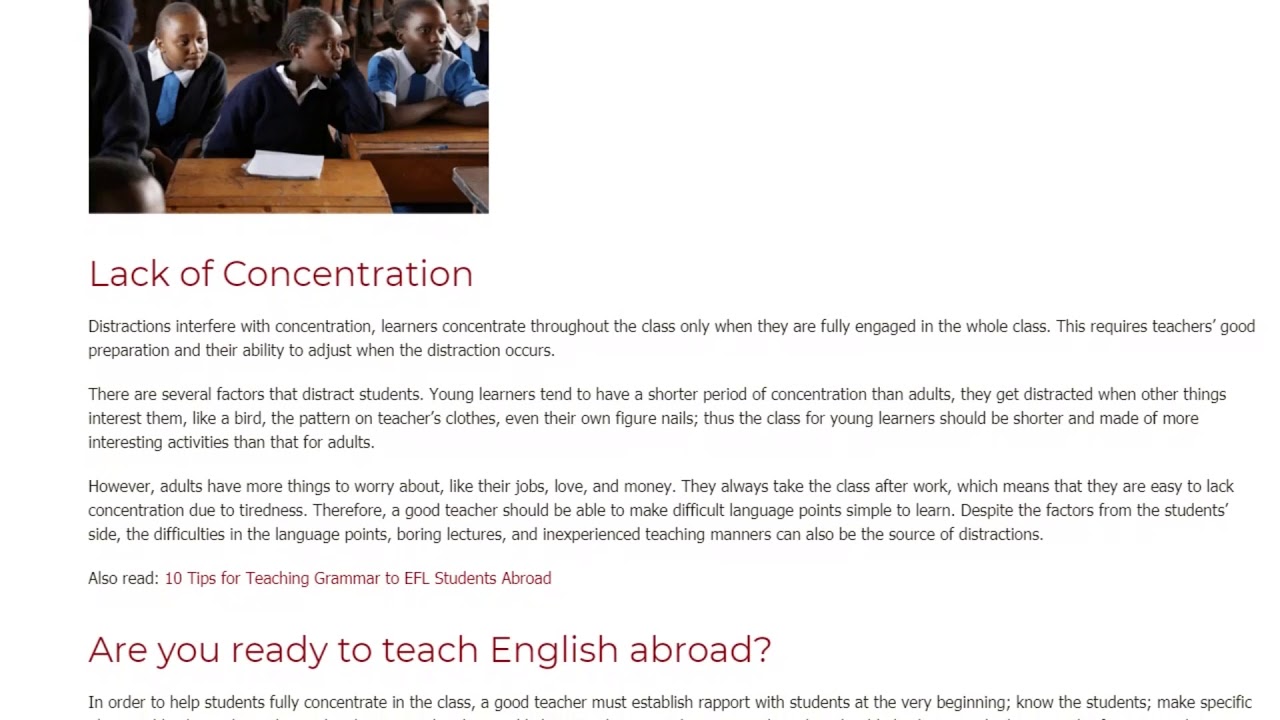 Learning a second language is an adventure, most people find it fascinating. Some people are intimidated, they take a glimpse, and then walk back to the familiar ground; some embark on the journey, but not all of them can truly enjoy the journey that is full of difficulties, some learners quit in the middle of the adventure; thus, only a small amount of people can finally master a second language. Teachers should be able to know what types of difficulty students might face and how to help them deal with these difficulties. In this post, we shall look into two learning difficulties — poor memory and lack of concentration.
This post was written by our TEFL certification graduate Lijie Z.
Read more here: https://www.teflcourse.net/blog/the-two-most-common-learning-difficulties-for-english-students-ittt-tefl-blog/?cu=YTDESCRIPTION
Are you ready to live and teach abroad? Click here and get started today: https://www.teflcourse.net/?cu=YTDESCRIPTION
Check our wide range of online TEFL & TESOL courses: https://www.teflonline.net/?cu=YTDESCRIPTION