What You Need To Know When Teaching Beginner Students | ITTT TEFL BLOG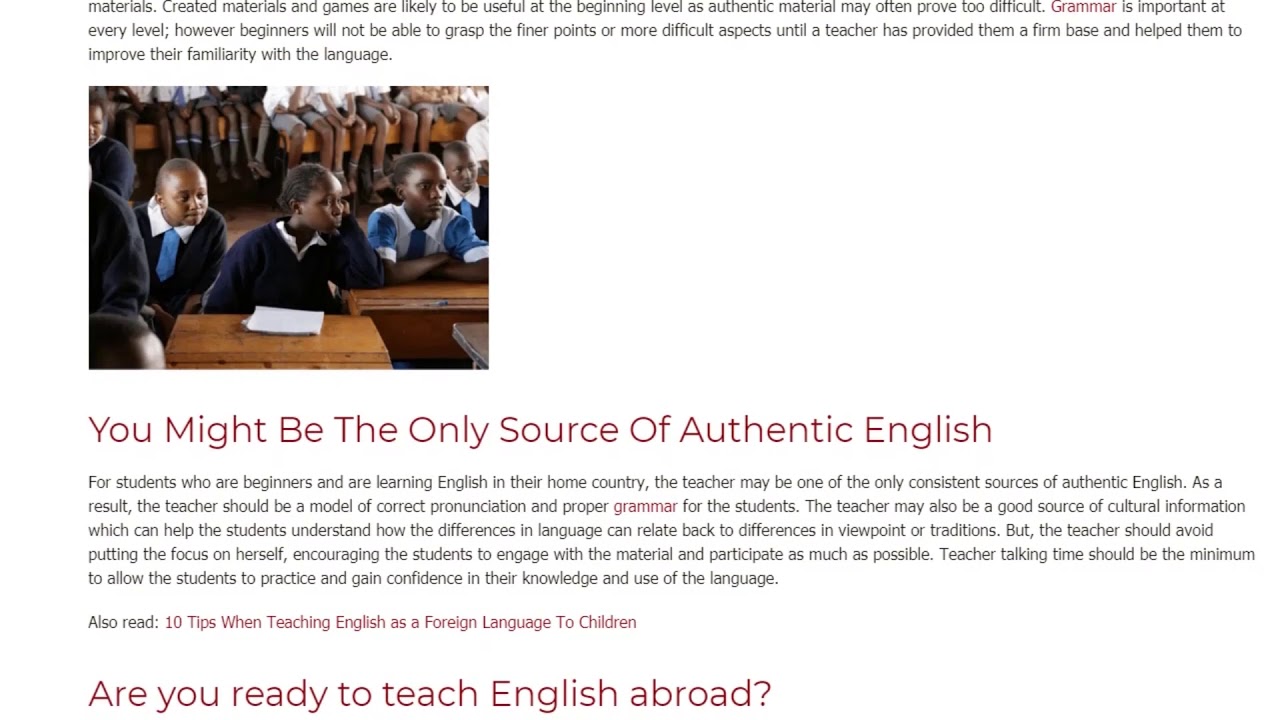 From the 60-year-old successful businessman who has never studied English to the third grader who is learning it for the first time in a school setting, each student has their own motivation and background. Their unique experiences will dictate what they bring to the table and be a factor in their success or difficulty in learning English. Understanding what brought the learners to the classroom, will help a teacher tailor the lessons to be most beneficial to her students. This includes understanding their culture to a certain extent, specifically as it relates to faux pas or misunderstandings that could arise in the classroom setting.
This post was written by our TEFL certification graduate Lindsey D.
Read more here:https://www.teflcourse.net/blog/what-you-need-to-know-when-teaching-beginner-students-ittt-tefl-blog/?cu=YTDESCRIPTION
Are you ready to live and teach abroad? Click here and get started today: https://www.teflcourse.net/?cu=YTDESCRIPTION
Check our wide range of online TEFL & TESOL courses: https://www.teflonline.net/?cu=YTDESCRIPTION