My Amazing Personal Teaching Experience | ITTT TEFL BLOG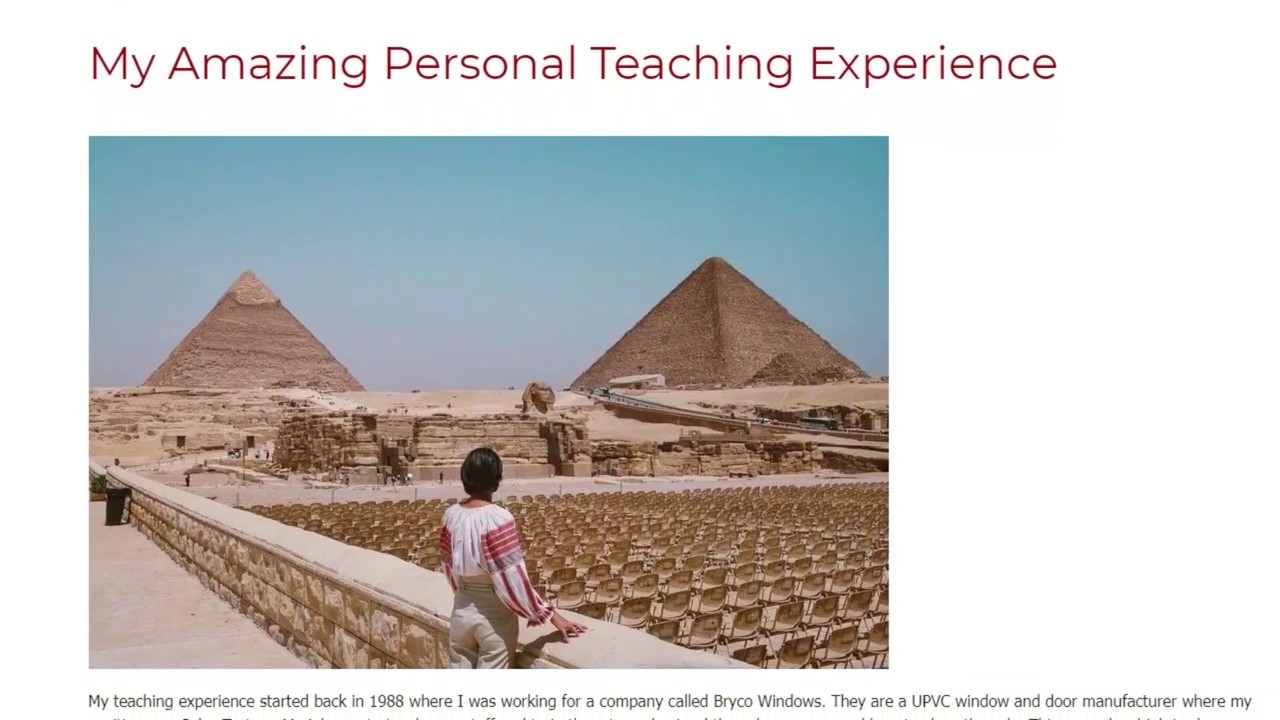 My teaching experience started back in 1988 where I was working for a company called Bryco Windows. They are a UPVC window and door manufacturer where my position was Sales Trainer. My job was to teach new staff and train them to understand the sales process and how to close the sale. This was a hard job to do as a salesman as the sales people got a lot of knock backs (no sale). Part of my job as sales trainer was to keep them motivated. Sometimes this got very hard with some sales people and many people left. The employee turnover was very high as not many people actually could master it. I worked there for four years in this position and met some really good people who did very well.
This post was written by our TEFL certification graduate James M.
Then I was offered another position doing the same thing but for an international company called Cannon Ink. Basically doing the same job but it was teaching a different style of sales. Bryco was more direct sales closing the deal on the first visit. Where as cannon the sales can take months to close so more passive and keeping a good rapport with the clients was very important. So it was a different teaching approach. I worked there for another 5 years.
Read more here: https://www.teflcourse.net/blog/my-amazing-personal-teaching-experience-ittt-tefl-blog/?cu=YTDESCRIPTION
Are you ready to live and teach abroad? Click here and get started today: https://www.teflcourse.net/?cu=YTDESCRIPTION
Check our wide range of online TEFL & TESOL courses: https://www.teflonline.net/?cu=YTDESCRIPTION