Welcome to Our TEFL / TESOL School in Florence, Italy | Teach & Live abroad!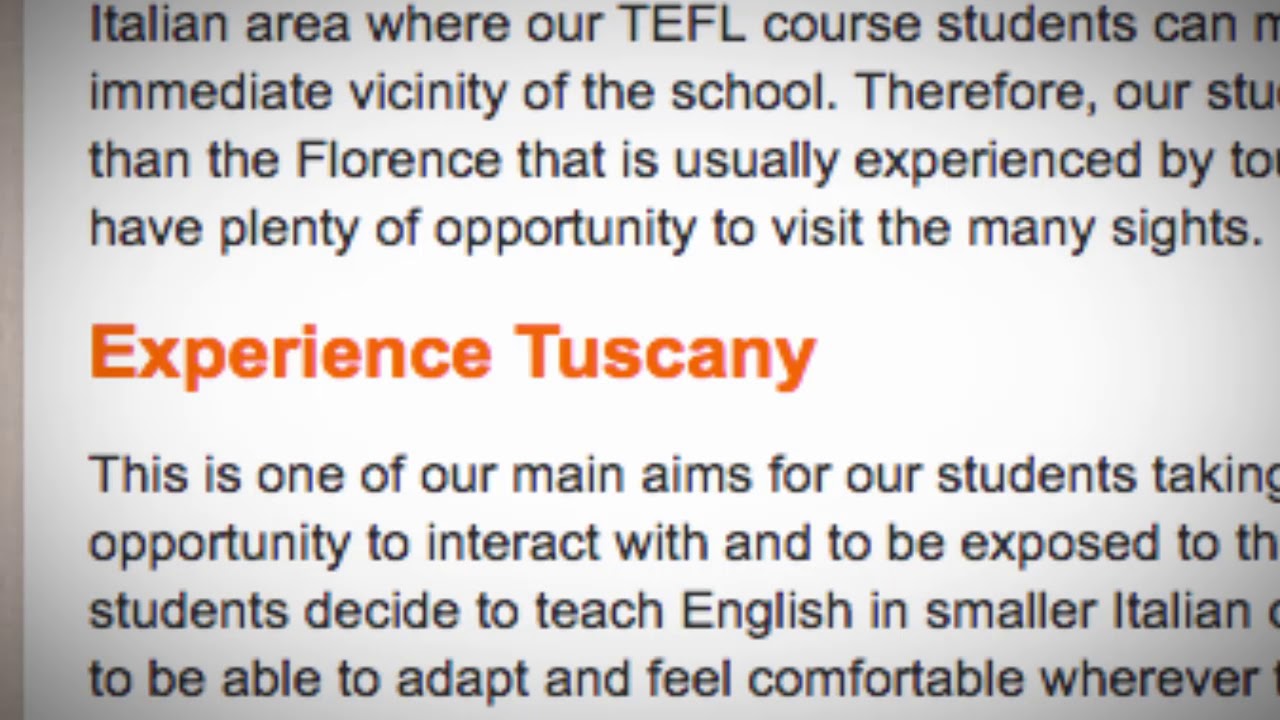 Florence, the great Renaissance city, has been chosen as our TEFL course location in the beautiful Italian province of Tuscany. The delightful city of Florence with its internationally famous medieval structures and fine Renaissance architecture is sure to make an impression on any visitor and leave you with a true appreciation of its history. It is likely that you will come face-to-face with famous works of art by such renowned artists as Brunelleschi and Michelangelo on a daily basis. You will also be surprised at just how easy it is to imagine living during the time of the Renaissance as the magical city of Florence transports you to another era.
TEFL School in Florence
Our TEFL school in Florence is situated in a traditional Italian area where our TEFL course students can meet, eat, converse and socialise with Italians who live and work in the immediate vicinity of the school. Therefore, our students gain exposure to the real side of Florence and its people rather than the Florence that is usually experienced by tourists. Of course, the main tourist centre of the city is nearby so you will have plenty of opportunity to visit the many sights.
Experience Tuscany
This is one of our main aims for our students taking a TEFL course in Florence; we want each of them to have the opportunity to interact with and to be exposed to the traditional, unique and authentic Tuscan lifestyle. As many of our students decide to teach English in smaller Italian cities this is ideal preparation not only for teaching English in Italy but also to be able to adapt and feel comfortable wherever they decide to teach.
Our TEFL course students come from a wide variety of countries and backgrounds (although most do come from native English speaking countries). Our teacher trainers are all highly qualified and experienced, while our Italian support staff are also extremely helpful and happy to provide you with any assistance that you need in order to ensure that your time in Florence is as varied and enjoyable as possible.
Complete our application form now and look forward to teaching and learning amidst the beauty and excitement of Florence and Tuscany.
Find out more about taking a TEFL course in Florence here: https://www.teflcourse.net/tefl-courses-locations/italy/florence/?cu=YTDESCRIPTION
Are you ready to live and teach abroad? Click here and get started today: https://www.teflcourse.net/?cu=YTDESCRIPTION