Welcome to Our TEFL / TESOL School in Las Vegas, USA | Teach & Live abroad!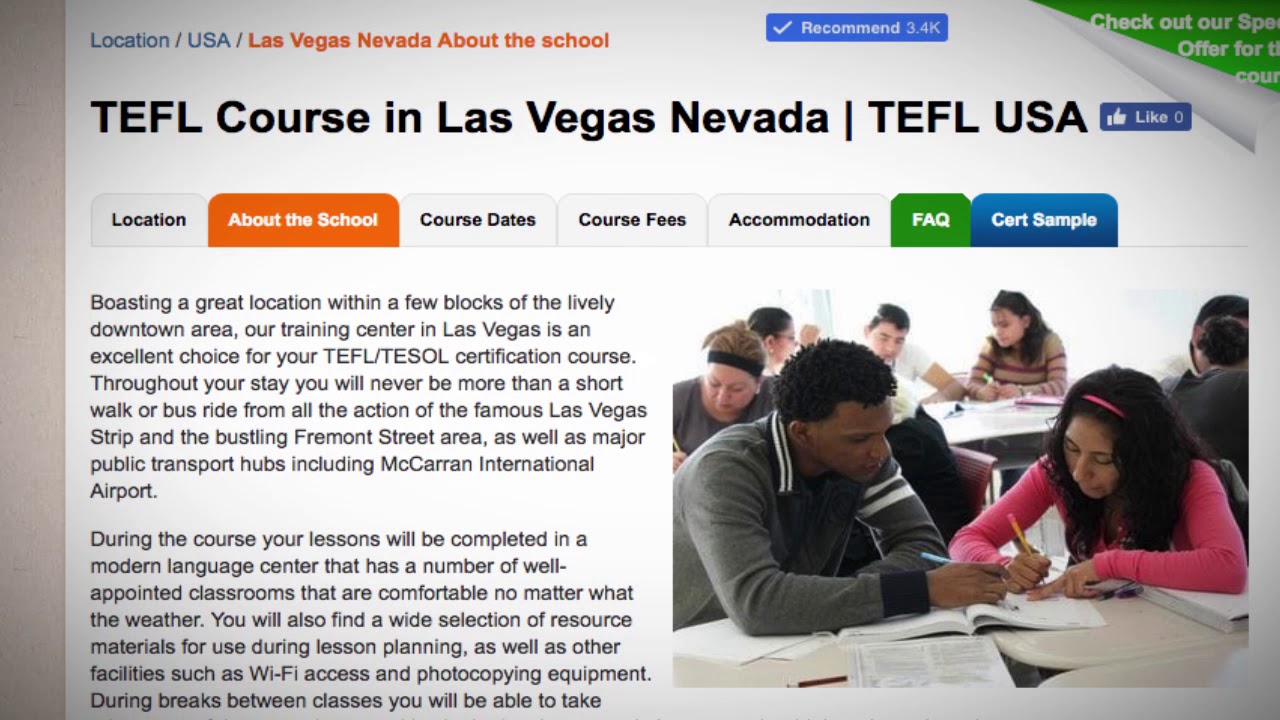 Boasting a great location within a few blocks of the lively downtown area, our training center in Las Vegas is an excellent choice for your TEFL/TESOL certification course. Throughout your stay you will never be more than a short walk or bus ride from all the action of the famous Las Vegas Strip and the bustling Fremont Street area, as well as major public transport hubs including McCarran International Airport.
During the course your lessons will be completed in a modern language center that has a number of well-appointed classrooms that are comfortable no matter what the weather. You will also find a wide selection of resource materials for use during lesson planning, as well as other facilities such as Wi-Fi access and photocopying equipment. During breaks between classes you will be able to take advantage of the extensive amenities in the local area, and also our onsite drink and snack station.
Class times are from 5:30 p.m. to 10:00 p.m. Wednesday to Friday and from 9:00 a.m. to 5:00 p.m. on Saturday and Sunday. In order to allow every trainee the maximum amount of individual attention and instruction from our teacher trainers, we limit the number on every course to no more than ten. The course's base in a working language school also means you will experience a genuine ESL environment throughout your training.
Find out more about taking a TEFL course in Las Vegas here: https://www.teflcourse.net/tefl-courses-combined/usa/las-vegas-nevada/?cu=YTDESCRIPTION
Are you ready to live and teach abroad? Click here and get started today: https://www.teflcourse.net/?cu=YTDESCRIPTION