Welcome to Our TESOL School in Koh Kong City, Cambodia | Teach & Live abroad!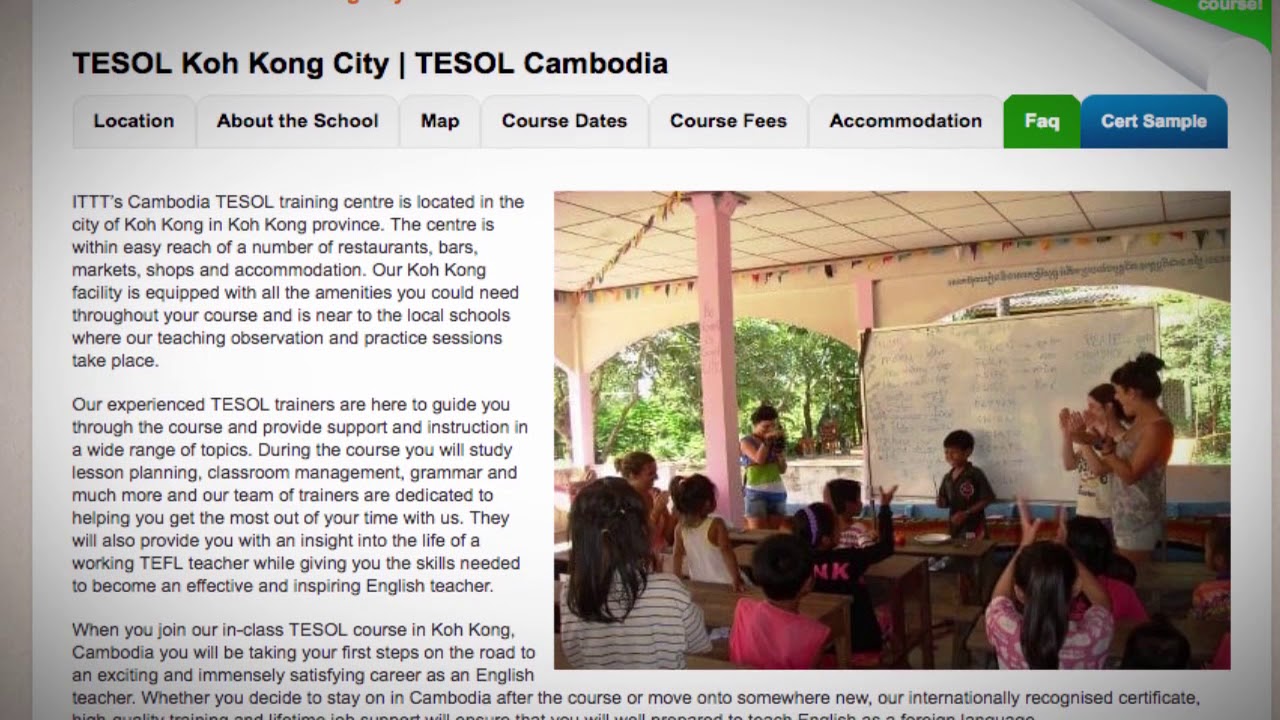 ITTT's Cambodia TESOL training centre is located in the city of Koh Kong in Koh Kong province. The centre is within easy reach of a number of restaurants, bars, markets, shops and accommodation. Our Koh Kong facility is equipped with all the amenities you could need throughout your course and is near to the local schools where our teaching observation and practice sessions take place.
Our experienced TESOL trainers are here to guide you through the course and provide support and instruction in a wide range of topics. During the course you will study lesson planning, classroom management, grammar and much more and our team of trainers are dedicated to helping you get the most out of your time with us. They will also provide you with an insight into the life of a working TEFL teacher while giving you the skills needed to become an effective and inspiring English teacher.
When you join our in-class TESOL course in Koh Kong, Cambodia you will be taking your first steps on the road to an exciting and immensely satisfying career as an English teacher. Whether you decide to stay on in Cambodia after the course or move onto somewhere new, our internationally recognised certificate, high-quality training and lifetime job support will ensure that you will well prepared to teach English as a foreign language.
Find out more about taking a TEFL course in Koh Kong City here: https://www.tesolcourse.com/tesol/cambodia-koh-kong-city/?cu=YTDESCRIPTION
Are you ready to live and teach abroad? Click here and get started today: https://www.teflcourse.net/?cu=YTDESCRIPTION
Check our wide range of online TEFL & TESOL courses: https://www.teflonline.net/?cu=YTDESCRIPTION