Why Choose ITTT? | Embossed TESOL Certificate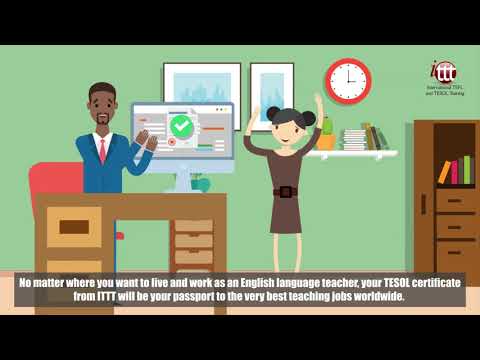 In recognition of the hard work you put into our TESOL courses, every course graduate will receive a high-quality, embossed certificate as part of the overall course fee. Each certificate we issue includes a unique certificate number which can be used by potential employers or government departments to verify that it is authentic and you are indeed a fully certified ITTT TESOL graduate. Anyone who wants to verify your certificate can go to the Certificate Verification page on our website, enter the required details and get an instant result on its authenticity.
This is an increasingly useful tool for international employers as it provides a quick and easy way to catch out the small minority of cheaters who try to get by on a fake or copied certificate. With a genuine certificate from a well respected course provider you can be confident that all your hard work will be more than worth it. No matter where you want to live and work as an English language teacher, your TESOL certificate from ITTT will be your passport to the very best teaching jobs worldwide.
Are you ready to live and teach abroad? Click here and get started today: https://www.teflcourse.net/?cu=YTDESCRIPTION
What is TEFL Certification? Where is it valid?
https://www.teflcourse.net/tefl-certification/?cu=YTDESCRIPTION
Check out our wide range of TEFL Courses:
https://www.teflcourse.net/online-tefl-courses/?cu=YTDESCRIPTION
Teach English online from anywhere you want!
https://www.teflcourse.net/online-tefl-courses/170-hr-tefl-certificate-with-tutor/?cu=YTDESCRIPTION