Why Choose ITTT? | Easy-To-Study TESOL Course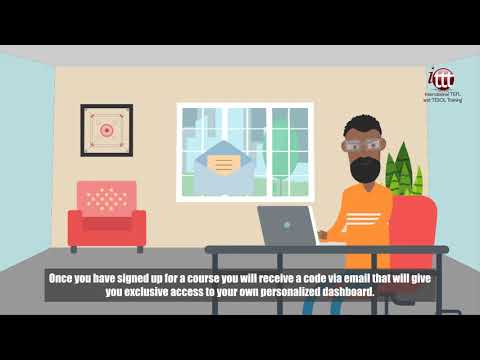 Completing an online TESOL course could not be a more user-friendly experience thanks to our unique online study platform. Once you have signed up for a course you will receive a code via email that will give you exclusive access to your own personalized dashboard. Through the dashboard you will be able to navigate your way through every step of the course with ease as all the materials and assessment strategies will be at your fingertips whenever you need them. Crucially, you can access the dashboard from any location with an internet connection and via any device you like, such as a PC, laptop, tablet, or smartphone.
Not only will you find all the written materials necessary to complete the course on hand via the dashboard, you can also choose to download them and print them out for offline study. At the end of each unit of study, you can then access the required assessment directly through the dashboard. Each unit assessment consists of a multiple-choice test that is very straightforward to use and provides instant feedback on your results. We constantly review and update our online course dashboard to ensure it remains one of the most user-friendly methods of completing an online TESOL certification course.
Are you ready to live and teach abroad? Click here and get started today: https://www.teflcourse.net/?cu=YTDESCRIPTION
What is TEFL Certification? Where is it valid?
https://www.teflcourse.net/tefl-certification/?cu=YTDESCRIPTION
Check out our wide range of TEFL Courses:
https://www.teflcourse.net/online-tefl-courses/?cu=YTDESCRIPTION
Teach English online from anywhere you want!
https://www.teflcourse.net/online-tefl-courses/170-hr-tefl-certificate-with-tutor/?cu=YTDESCRIPTION