Why Choose ITTT? | No Degree Required, No Age Limit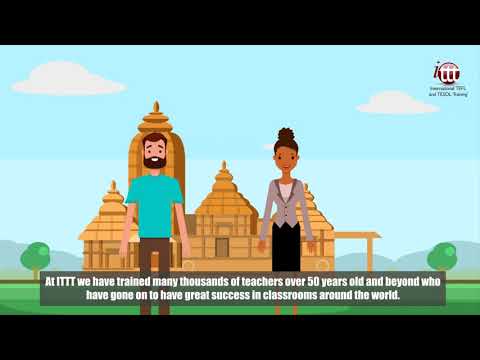 Do you want to start a new career teaching English abroad but are concerned that you lack experience and qualifications, or are simply too old? Don't be. As far as we are concerned, the international market for TEFL qualified teachers is so vast that there are plenty of great opportunities out there for everyone. Previous teaching experience is certainly not an issue as the vast majority of people teaching English overseas have never worked in a classroom before they took up their existing post. Equally, having a degree is also not essential to your potential success in the field of English language teaching. While there are a few countries where government restrictions mean that only degree holders are eligible for jobs, there are far more that have no such regulations.
Many potential teachers also worry that their age might go against them when looking for a TEFL related job. Once again, there are a few countries that have a mandatory retirement age for teachers, but these are far outnumbered by those that are happy to employ teachers regardless of the age in their passport. At ITTT we have trained many thousands of teachers over 50 years old and beyond who have gone on to have great success in classrooms around the world. Regardless of your background, academic achievements or age, you are welcome to join any of our TEFL courses because we know that every fluent English speaker has the potential to become a great teacher.
Are you ready to live and teach abroad? Click here and get started today: https://www.teflcourse.net/?cu=YTDESCRIPTION
What is TEFL Certification? Where is it valid?
https://www.teflcourse.net/tefl-certification/?cu=YTDESCRIPTION
Check out our wide range of TEFL Courses:
https://www.teflcourse.net/online-tefl-courses/?cu=YTDESCRIPTION
Teach English online from anywhere you want!
https://www.teflcourse.net/online-tefl-courses/170-hr-tefl-certificate-with-tutor/?cu=YTDESCRIPTION