Why choose TEFL Certification with ITTT: Combined TEFL Courses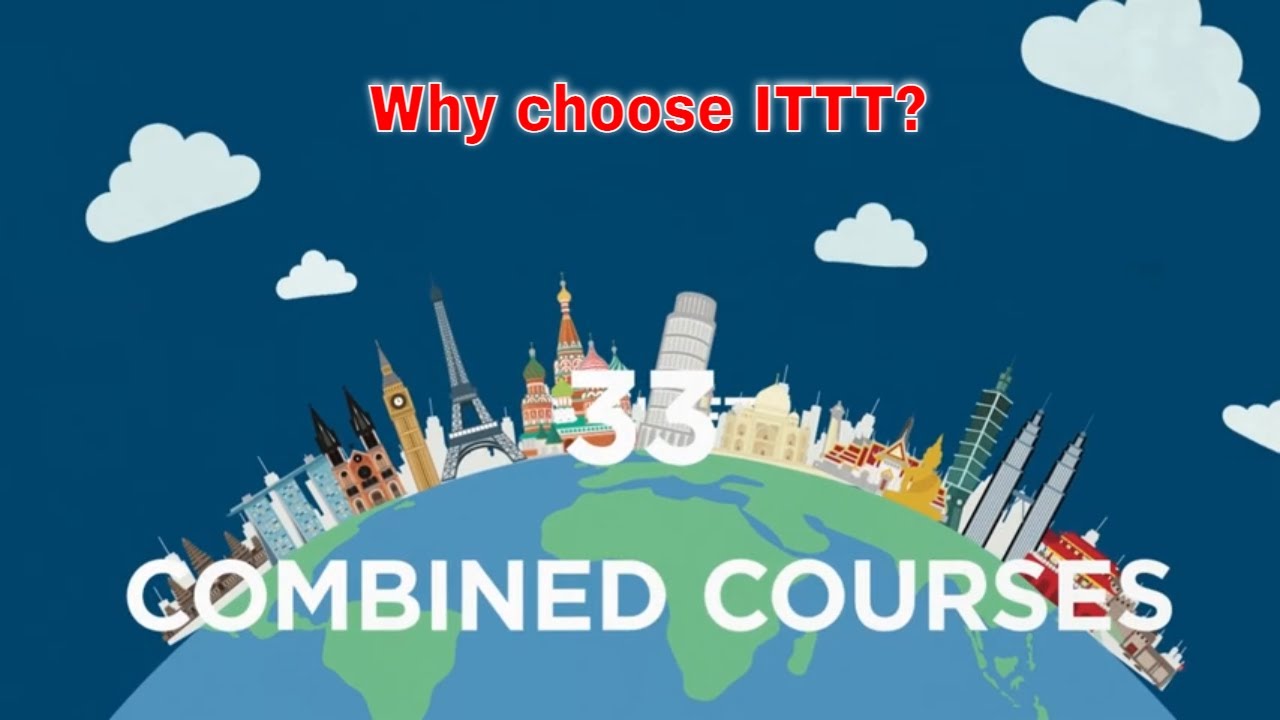 Do you want to teach English abroad or online but don't know how to start? Take a TEFL certification to learn modern teaching methodologies and enhance your resume. In this video, we explain why ITTT is the perfect TEFL provider.
The combined TEFL course provides a unique blend of online and in-class study that is perfect for some trainees. Once you have completed the online component of the course you then get to attend one of our training centers for a limited time in order to gain some invaluable teaching practice in a real language learning environment, as well as further instruction from our professional teacher trainers. If you choose the combined TEFL course option you get to pick from a number of great training center locations.
The in-class section of the combined TEFL course consists of ten days of study, with the middle weekend free, if you choose our centres in Bangkok, Phuket, or Rome. At our centers in New York and Paris the in-class section lasts for eight days straight. With these great locations to choose from many trainees take advantage of their visit and incorporate a bit of extra time to enjoy the local sites and attractions. The combined course will set you up so you are ready to take on any challenge that your new teaching career has in store for you and give you the chance to explore one of the world's most popular destinations.
#TESOL #BestTESOL #TEFL
Free Teaching Resources: https://bit.ly/39N36T9
Are you ready to live and teach abroad? Click here and get started today: https://bit.ly/3cOd4Eh
Check our wide range of online TEFL & TESOL courses: https://bit.ly/3vDXJi8
What is TEFL Certification? Where is it valid? https://bit.ly/3vzBFVH
Check out our wide range of TEFL Courses: https://bit.ly/3vxvRMF
Teach English online from anywhere you want! https://bit.ly/38SMZCK