Why choose TEFL Certification with ITTT: Valuable Extra Services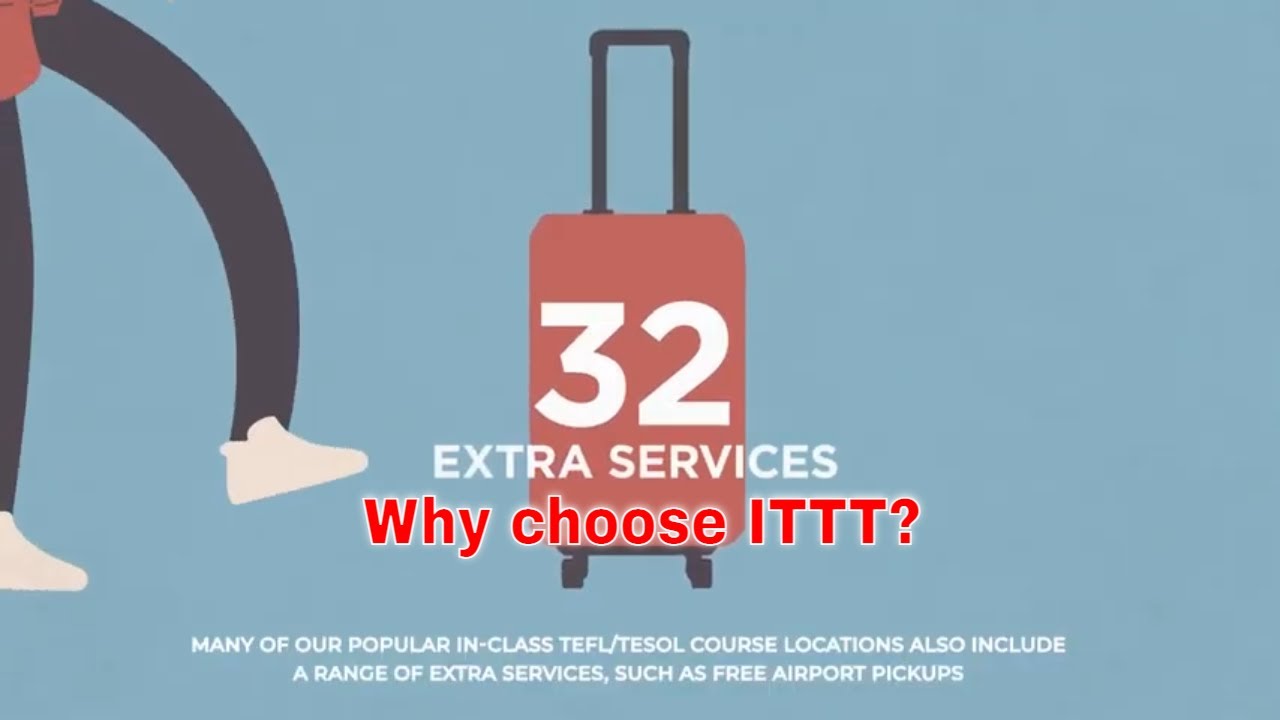 Do you want to teach English abroad or online but don't know how to start? Take a TEFL certification to learn modern teaching methodologies and enhance your resume. In this video, we explain why ITTT is the perfect TEFL provider.
In-class TEFL courses have many highlights such as in-person instruction from professional teacher trainers and invaluable teaching practice with real English language students. On top of these major benefits, there are also a few extra bonuses on offer at some of our training locations. In many cases, our training staff are able to arrange free airport pickups which can be a great help if you are visiting a new country for the first time. The knowledge that you have transport to your accommodation arranged in advance means you can sit back and relax during your journey without worrying about finding a taxi, bus or train on arrival.
Although the in-class course does involve some hard work, there will still be plenty of time to let your hair down during the evenings and weekends. Most of our training centers organise a welcome dinner at the start of each course where trainees and course trainers get to meet each other and to enjoy some local food and drinks in a fun and relaxed atmosphere. Some training centers also arrange excursions during the course that offer the chance to get away from the classroom to enjoy local attractions or a fun night out with your course mates. Whichever location you pick you are sure to have a once in a lifetime experience during your in-class TEFL course.
#TESOL #BestTESOL #TEFL
Free Teaching Resources: https://bit.ly/39N36T9
Are you ready to live and teach abroad? Click here and get started today: https://bit.ly/3cOd4Eh
Check our wide range of online TEFL & TESOL courses: https://bit.ly/3vDXJi8
What is TEFL Certification? Where is it valid? https://bit.ly/3vzBFVH
Check out our wide range of TEFL Courses: https://bit.ly/3vxvRMF
Teach English online from anywhere you want! https://bit.ly/38SMZCK