Going Outside: Stimulating Learning Through Outdoor Lessons and Activities | ITTT TEFL BLOG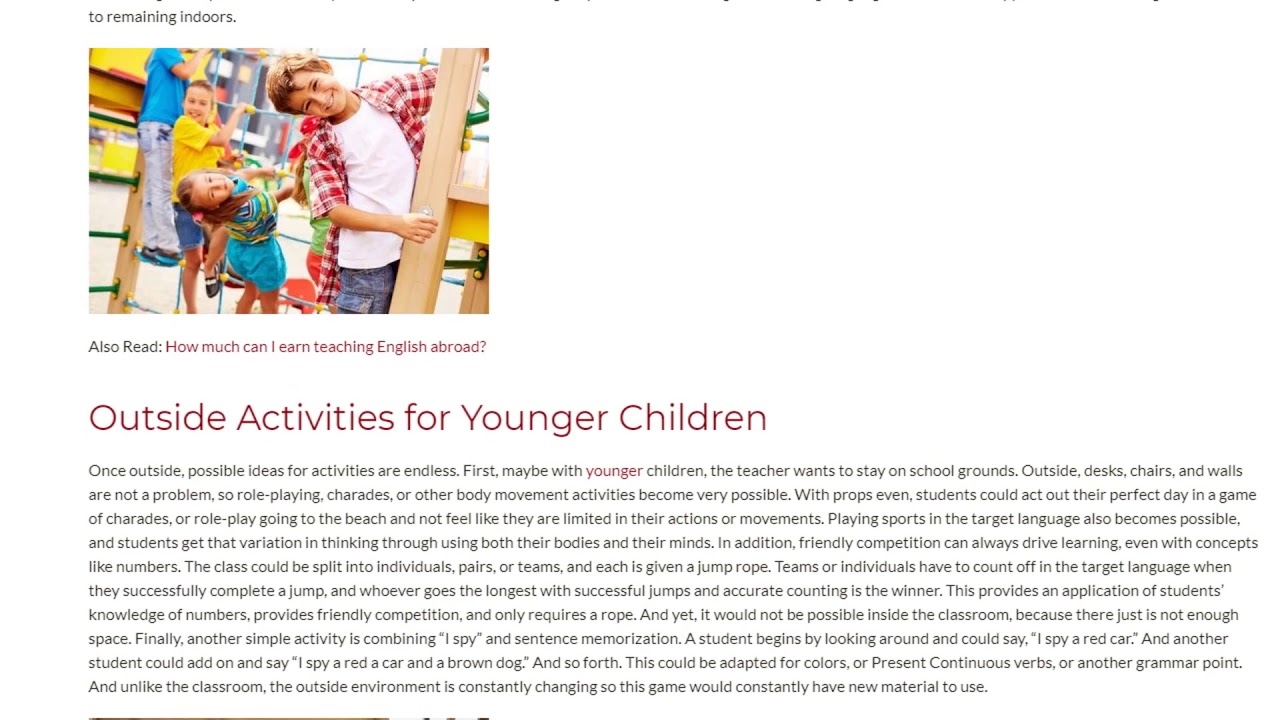 One of the key elements to being an effective teacher is variety. One cannot teach by using the same lesson structure, the same activities, the same worksheets, the same plan every single time. No matter how effective it may be, students will still tire from the repetition, and their engagement will wane. And that is exactly why teachers have a toolbox from which to draw a wide variety of skills, activities, plans, and ideas to keep the classroom fresh and engaging.
Changing scenery, environments, and going outside is all part of this toolbox, and can be used to an effective extent to keep lessons feeling stimulating and varied. And by doing so, the teacher is opening up lessons to a fun and exciting range of possibilities for activities that would not be possible by always staying indoors.
Read more here: https://www.teflcourse.net/blog/going-outside-stimulating-learning-through-outdoor-lessons-and-activities/?cu=YTDESCRIPTION
Are you ready to live and teach abroad? Click here and get started today: https://www.teflcourse.net/?cu=YTDESCRIPTION
Check our wide range of online TEFL & TESOL courses: https://www.teflonline.net/?cu=YTDESCRIPTION