English Grammar – Future Simple – Usage – TEFL Online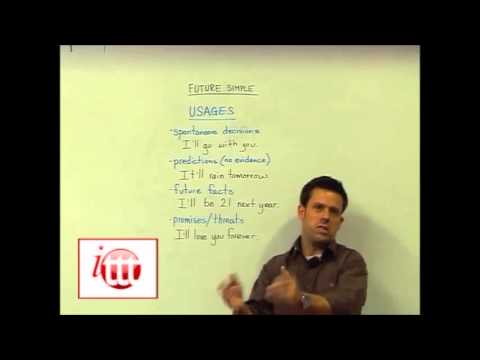 This online TEFL video covers the most common usages of the future simple tense. These usages are as follows:
Spontaneous decisions:
I'll have a Babycham.
Predictions (without evidence):
It'll rain tomorrow.
Future facts:
I'll be 30 this year.
Promises/threats:
Do your homework or you'll be grounded.
One of the most convenient ways to take earn a TEFL certificate is to take an online class. Studying TEFL online allows you to work at your own pace in your own home. As well as offering in-class TEFL courses ITTT provides several online TEFL courses, from short introductory courses to longer, more comprehensive ones. To find out more about studying TEFL online follow the link above. ///