ITTT FAQs – Can Americans teach English in Europe?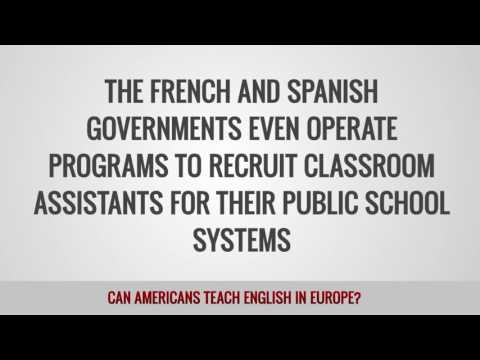 Although it can be difficult for non-EU citizens to find teaching jobs in Europe there are plenty of opportunities for American teachers throughout Europe. Countries such as Germany, France, Spain and Italy offer opportunities for teachers from outside the European Union. The French and Spanish governments run programs to place teaching assistants in schools in the public school systems.
Eastern Europe probably offers the best opportunities for non-EU citizens as there is a strong demand for TEFL qualified teachers. The cost of living is also a lot lower than in Western European countries. Poland, Russia, Slovakia and Hungary are growing markets and the Czech Republic has always been popular. Turkey is also a good option for non-EU teacher as it is not part of the EU and has no bias towards EU nationals.
Most jobs in Europe are filled after a face-to-face interview so being "on the ground" at the right time of year is essential. The main hiring season for language schools is from September to October. January is also a good time to be looking for work. Exceptions to these hiring times are Russia and Turkey where schools tend to hire throughout the year.
For countries such as Russia, Poland and Turkey it is generally necessary to apply for a work visa from your home country. Elsewhere you can usually arrive on a tourist visa before looking for work. In hot spots like Spain and Italy, it is common for teachers to work on tourist visas. Though not technically legal it is common practice and there are rarely any repercussions for foreign teachers.
Another way to work legally is to apply for a language study program. This usually allows you to apply for a student visa that gives you the ability to work a limited number of hours per week.