ITTT FAQs – Can I get a work visa to teach English in the Czech Republic?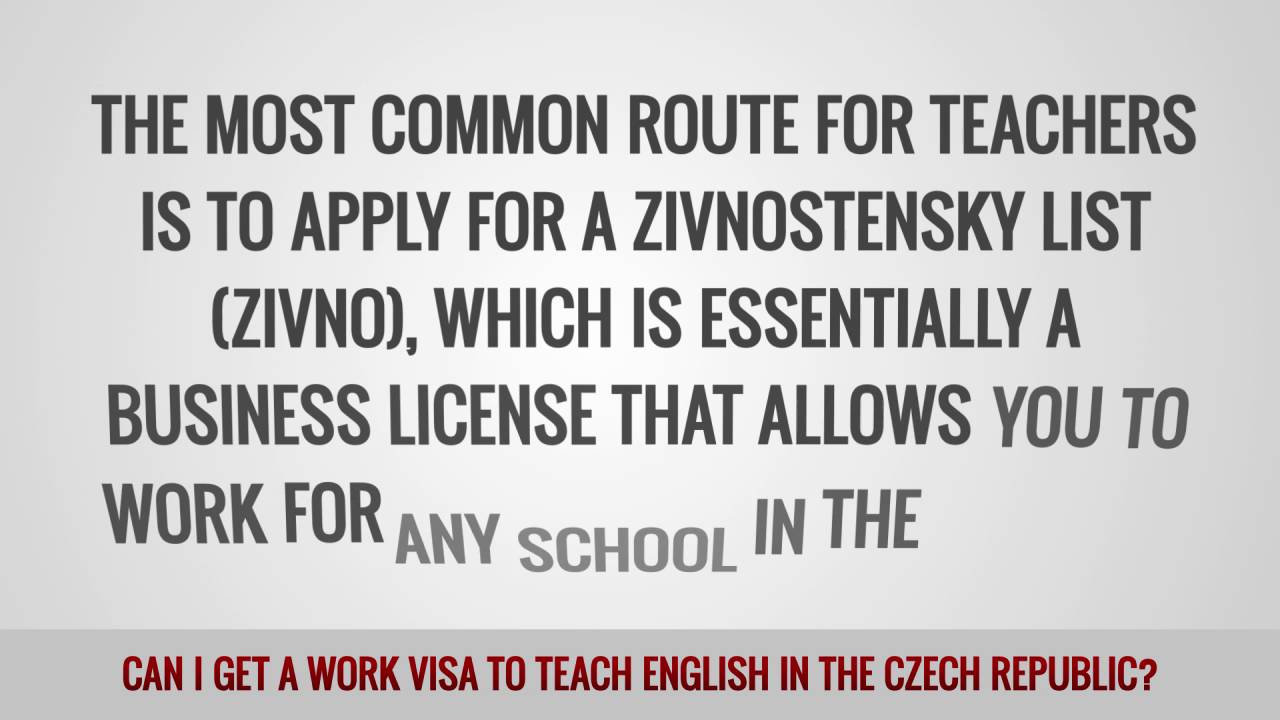 The Czech Republic is a very popular destination for TEFL/TESOL teacher from all over the world. One reason for its popularity is the ability for non-EU citizens to obtain a long-term working visa, something that is difficult in other European countries.
Most teachers enter the country on a 90-day tourist visa. Once in the country you can begin the process of applying for the work visa. The most common route is to apply for a Zivnostensky List (Zivno) which is essentially a business license that allows you to work for any school in the country. The application can be made at a government Zivnostensky office though most teachers use a visa agent.
The second option is a standard work visa that requires the employer to act as sponsor and make the application for you. This is expensive and requires a lot of paperwork therefore many employers are reluctant to offer it. For those who can show long-term commitment, it can be still be a good option.
There are many employers who are willing to hire teachers without work permits, although technically illegal it is common practice and rarely causes problems for teachers. However, if you are intent on living and working in the Czech Republic for more than just a brief visit, one of the two options above are how you should proceed.