ITTT FAQs – How much can I earn teaching English in Saudi Arabia?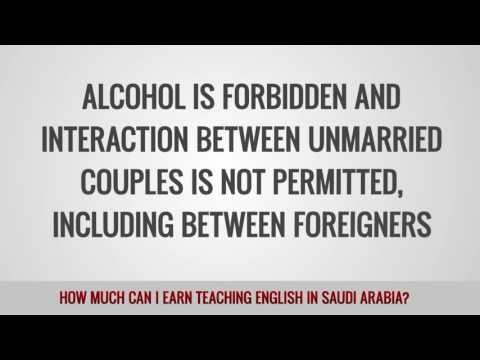 The Middle East has become the place to be if you want to make serious money teaching English. Saudi Arabia has one of the biggest markets for English teacher in the region and positions are available in all the main cities that offer high salaries and generous benefits packages. Most positions require qualifications and considerable classroom experience but for those who meet the criteria salaries ranging from $3,000 to $5,000 per month are common.
While Saudi Arabia is an attractive destination for many, it is worth taking into consideration the cultural situation before deciding to head there as the country's conservative laws and traditions mean it is not the ideal destination for everybody. Alcohol is forbidden and interaction between unmarried couples is not permitted, and this includes foreigners. Female teachers can find it particularly challenging due to the restrictions on clothing and the ban on driving alone.
Potential earnings in Saudi Arabia are the highest in the world. Base salaries can start at $2,000 and can rise to $4,000 and above depending on qualifications and experience. Benefits packages usually include paid airfares, paid accommodation and a contract completion bonus and salaries are typically tax free.