ITTT FAQs – Where can I teach English abroad without a university degree?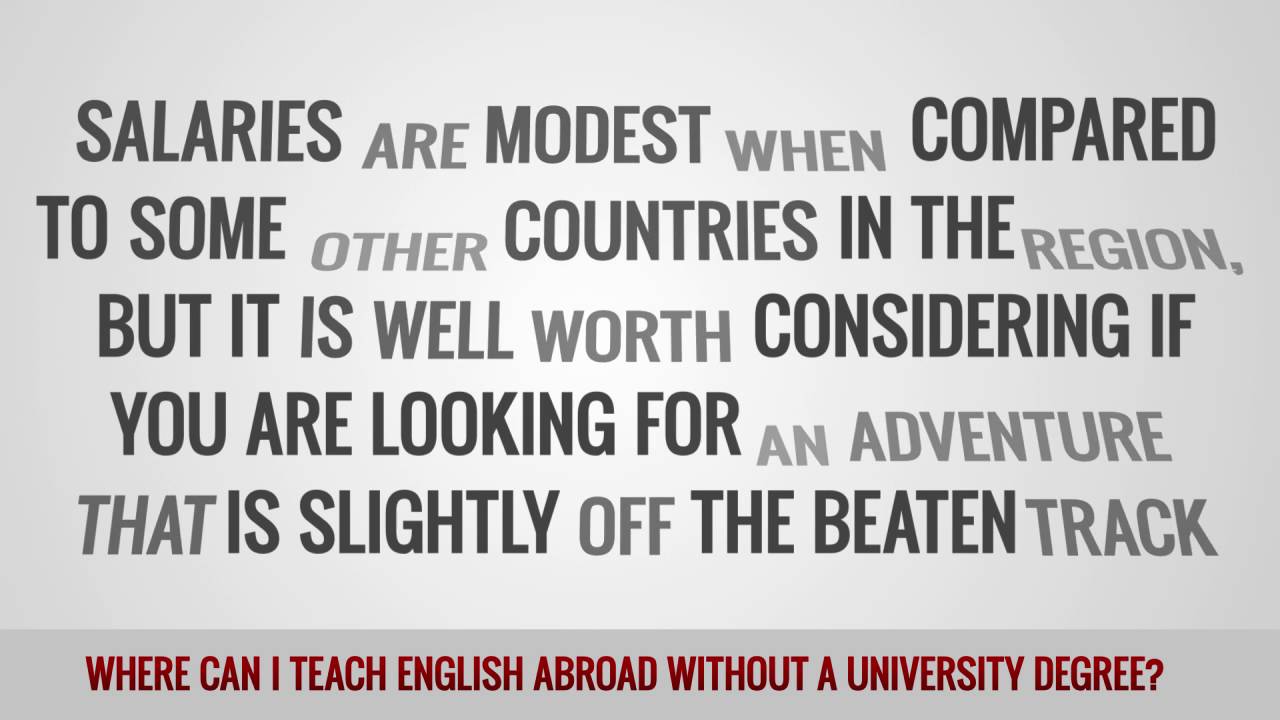 Due to government restrictions there are some countries around the world where it can be difficult for teachers without a university degree to find work. However, there are still plenty of countries around the world where it is possible for non-graduates to find work, but it may require a certain amount of flexibility and expanding the scope of your job hunt.
To increase your chances of finding work in your chosen destination, you should take an internationally recognized TEFL/TESOL course. TEFL/TESOL qualified teachers will have a distinct advantage over non-qualified teachers in most countries around the world.
In Asia, China and Cambodia are a couple of countries where work is available to teachers with a TEFL/TESOL qualification but no degree.
In Central and South America there are few restrictions for teacher without a degree. Salaries are generally lower than Europe or Asia but the cost of living is also quite low.
In Europe, Spain and Italy are good options for those with a university degree. Other countries are Russia, Czech Republic and Turkey.