TEFL / TESOL Course in Brittany, France | Teach & Live abroad!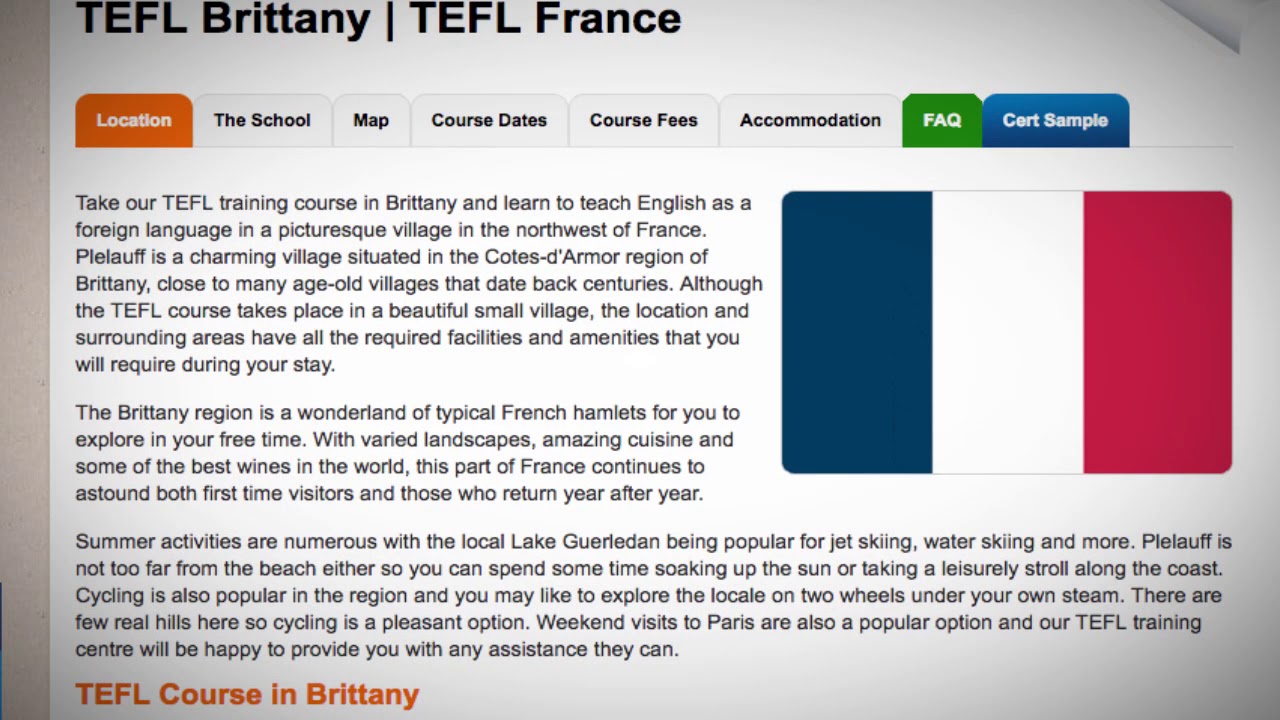 Take our TEFL training course in Brittany and learn to teach English as a foreign language in a picturesque village in the northwest of France. Plelauff is a charming village situated in the Cotes-d'Armor region of Brittany, close to many age-old villages that date back centuries. Although the TEFL course takes place in a beautiful small village, the location and surrounding areas have all the required facilities and amenities that you will require during your stay.
The Brittany region is a wonderland of typical French hamlets for you to explore in your free time. With varied landscapes, amazing cuisine and some of the best wines in the world, this part of France continues to astound both first time visitors and those who return year after year.
Summer activities are numerous with the local Lake Guerledan being popular for jet skiing, water skiing and more. Plelauff is not too far from the beach either so you can spend some time soaking up the sun or taking a leisurely stroll along the coast. Cycling is also popular in the region and you may like to explore the locale on two wheels under your own steam. There are few real hills here so cycling is a pleasant option. Weekend visits to Paris are also a popular option and our TEFL training centre will be happy to provide you with any assistance they can.
Find out more about taking a TEFL course in France here: https://www.teflcourse.net/tefl-courses-locations/france/brittany/?cu=YTDESCRIPTION
Are you ready to live and teach abroad? Click here and get started today: https://www.teflcourse.net/?cu=YTDESCRIPTION