TEFL / TESOL Course in Ho Chi Minh, Vietnam | Teach & Live abroad!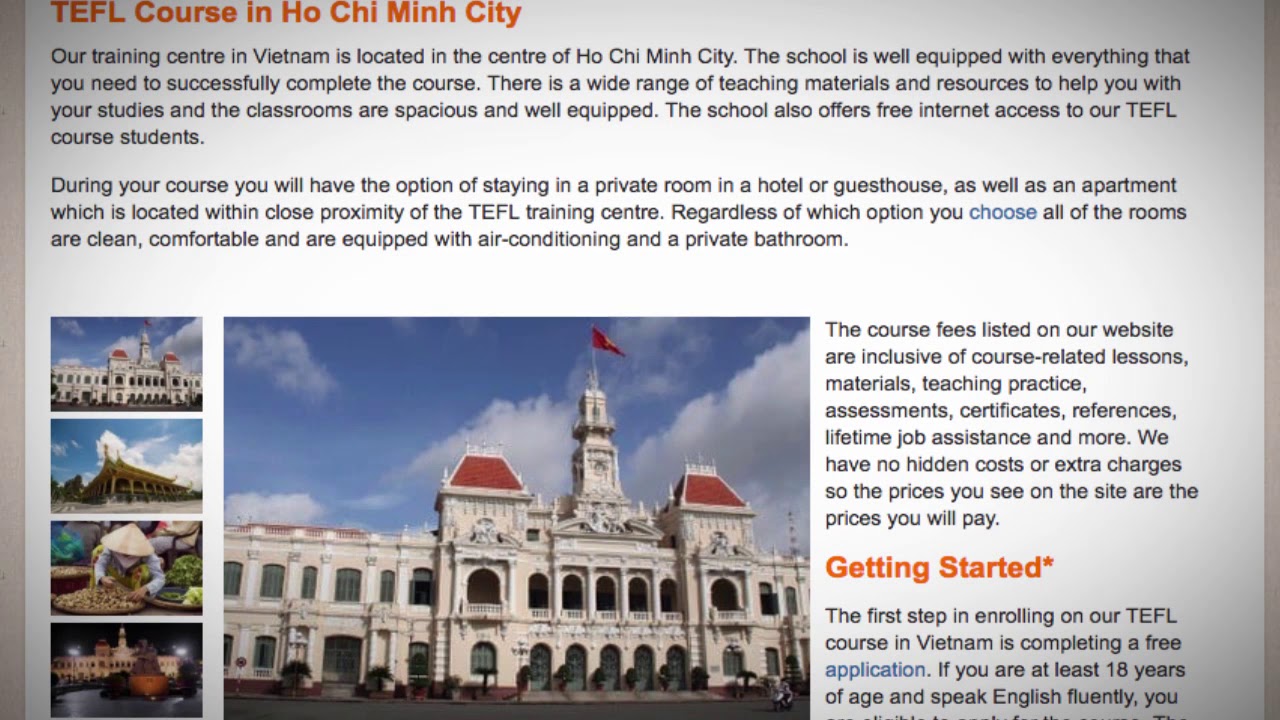 Our training centre in Vietnam is located in the centre of Ho Chi Minh City. The school is well equipped with everything that you need to successfully complete the course. There is a wide range of teaching materials and resources to help you with your studies and the classrooms are spacious and well equipped. The school also offers free internet access to our TEFL course students.
During your course you will have the option of staying in a private room in a hotel or guesthouse, as well as an apartment which is located within close proximity of the TEFL training centre. Regardless of which option you choose all of the rooms are clean, comfortable and are equipped with air-conditioning and a private bathroom.
Tefl Ho Chi Minh City
Tesol Ho Chi Minh City
English language Ho Chi Minh City
Teaching english Ho Chi Minh City
Tefl Ho Chi Minh City
The course fees listed on our website are inclusive of course-related lessons, materials, teaching practice, assessments, certificates, references, lifetime job assistance and more. We have no hidden costs or extra charges so the prices you see on the site are the prices you will pay.
Getting Started
The first step in enrolling on our TEFL course in Vietnam is completing a free application. If you are at least 18 years of age and speak English fluently, you are eligible to apply for the course. The application is brief and we will send you a prompt reply. Once approved, you will receive additional information about the course content and schedule, your accommodation options, travel arrangements, as well as payment options and more.
However, training in Vietnam doesn't mean you have to stay and work there. If you would like to move on after the course we can help you find a job nearly anywhere in the world. Apply today and you will be on your way to starting a TEFL course in a city where a healthy economy and highly valued education make for a great teaching climate.
Find out more about teaching English in Vietnam in our country guide: https://www.teflcourse.net/teach-travel-abroad-tips/teach-english-in-vietnam
Are you ready to live and teach abroad? Click here and get started today: https://www.teflcourse.net/?cu=YTDESCRIPTION