TEFL / TESOL Course in Las Vegas, USA | Teach & Live abroad!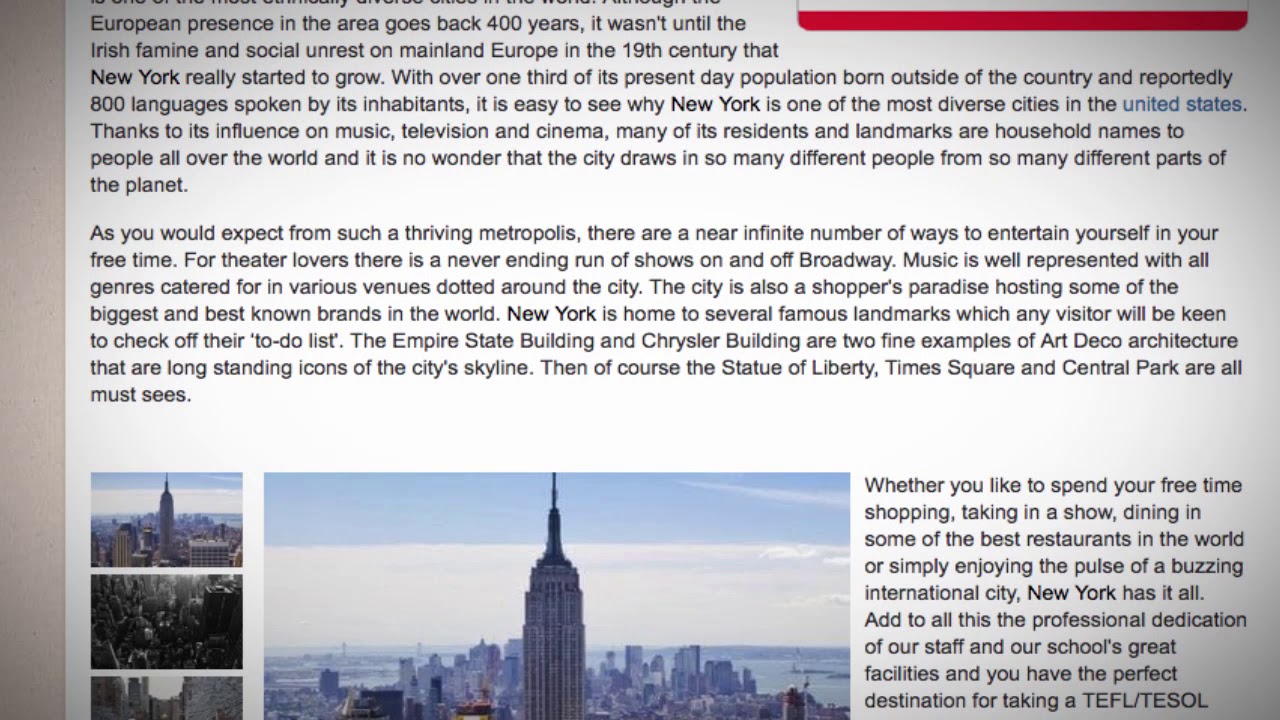 As the city is home to one of the largest and most popular entertainment districts in the world, Las Vegas truly is an exciting destination for taking a TEFL/TESOL course. Dramatically set within the boundaries of the Mojave Desert in the state of Nevada, the city is almost bursting with entertainment. Dozens of world famous resorts, casinos, theaters and nightclubs all await visitors to the city, as does a huge array of shopping opportunities and diverse dining options. The city's wide appeal to people of all ages and backgrounds is the main reason why Las Vegas continues to be a popular choice for completing our training course.
Although originally founded as far back as 1905, the city didn't start to become known as a popular tourist destination until the 1950s and 60s. In the decades since it first gained the nickname 'Sin City', the population of Las Vegas has continued to grow at a rapid rate and visitor numbers have boomed year on year. The city is now widely regarded as one of the most popular tourist destinations to be found anywhere in the world.
For many visitors to the city it is the excitement of the major casinos such as Caesars Palace and the Mirage that top the to-do-list. However, there is much more than poker and blackjack to enjoy during your stay in Las Vegas. Many of the big resorts are also well known for their theaters that are home to a variety of extravagant shows including Broadway musicals, dazzling magic shows and live concerts featuring some of the biggest names in the music industry.
The major resorts and casinos are also responsible for many of the most popular free attractions in the city. The Fountains of Bellagio, the Erupting Volcano at the Mirage and the Fall of Atlantis show at Caesars Palace are all must-see attractions that have featured in a long list of movies and TV shows. Away from the casinos you will also find some of the most extraordinary retail experiences to found anywhere in the world. Where else could you do your shopping along replica, cobbled Parisian streets or alongside a copy of the Grand Canal in Venice?
If you are looking for fun and entertainment, there is nowhere else quite like the City of Las Vegas. Whether you enjoy shopping, dining out, live music, professional theater, or simply the thrill of hanging out in one of the most iconic and vibrant cities in the USA, you will find it here. With so much to offer visitors of any age, it is no surprise that our training center in Las Vegas is one of our most popular destinations.
Find out more about taking a TEFL course in Las Vegas here: https://www.teflcourse.net/tefl-courses-combined/usa/las-vegas-nevada/?cu=YTDESCRIPTION
Are you ready to live and teach abroad? Click here and get started today: https://www.teflcourse.net/?cu=YTDESCRIPTION