TESOL Course in Hong Kong | Teach & Live abroad!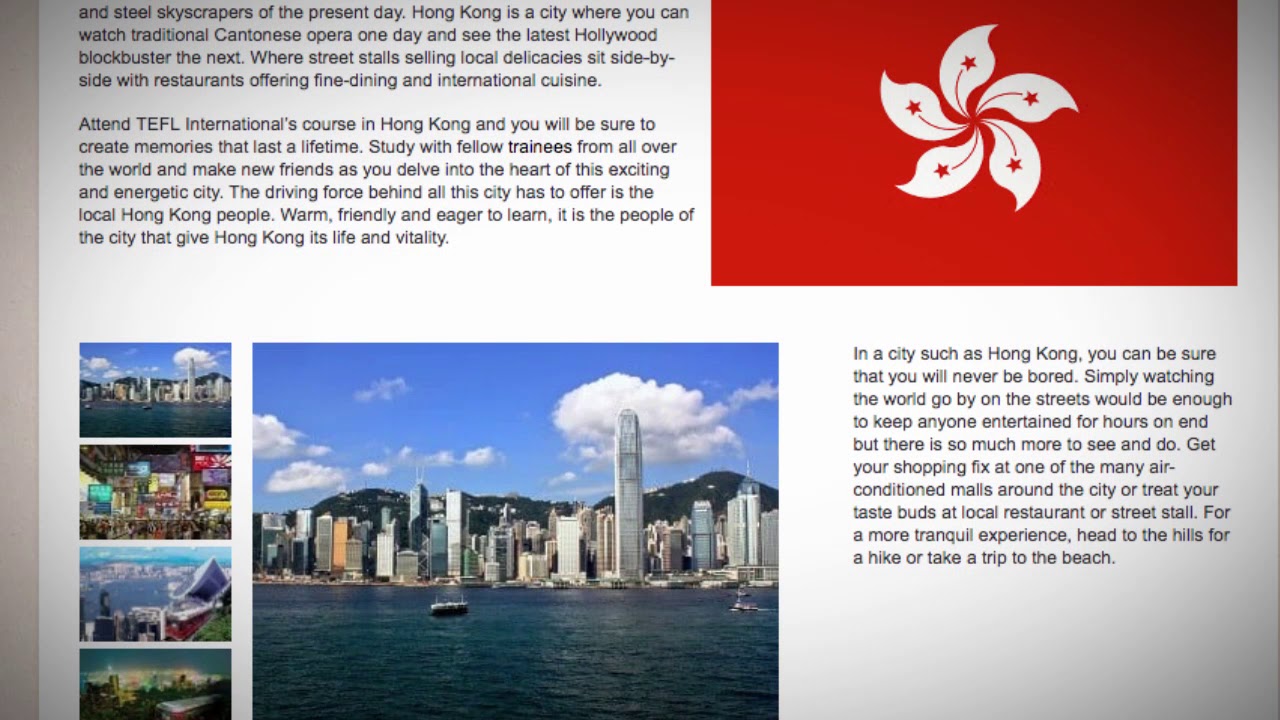 The blend of cultures makes Hong Kong a unique experience for any visitor. Traditional Chinese and British colonial buildings sit among the modern glass and steel skyscrapers of the present day. Hong Kong is a city where you can watch traditional Cantonese opera one day and see the latest Hollywood blockbuster the next. Where street stalls selling local delicacies sit side-by-side with restaurants offering fine-dining and international cuisine.
Attend TEFL International's course in Hong Kong and you will be sure to create memories that last a lifetime. Study with fellow trainees from all over the world and make new friends as you delve into the heart of this exciting and energetic city. The driving force behind all this city has to offer is the local Hong Kong people. Warm, friendly and eager to learn, it is the people of the city that give Hong Kong its life and vitality.
In a city such as Hong Kong, you can be sure that you will never be bored. Simply watching the world go by on the streets would be enough to keep anyone entertained for hours on end but there is so much more to see and do. Get your shopping fix at one of the many air-conditioned malls around the city or treat your taste buds at local restaurant or street stall. For a more tranquil experience, head to the hills for a hike or take a trip to the beach.
Find out more about taking a TEFL course in Hong Kong here: https://www.tesolcourse.com/tesol/hong-kong-hong-kong/?cu=YTDESCRIPTION
Are you ready to live and teach abroad? Click here and get started today: https://www.teflcourse.net/?cu=YTDESCRIPTION
Check our wide range of online TEFL & TESOL courses: https://www.teflonline.net/?cu=YTDESCRIPTION