TESOL Course in Leizig, Germany | Teach & Live abroad!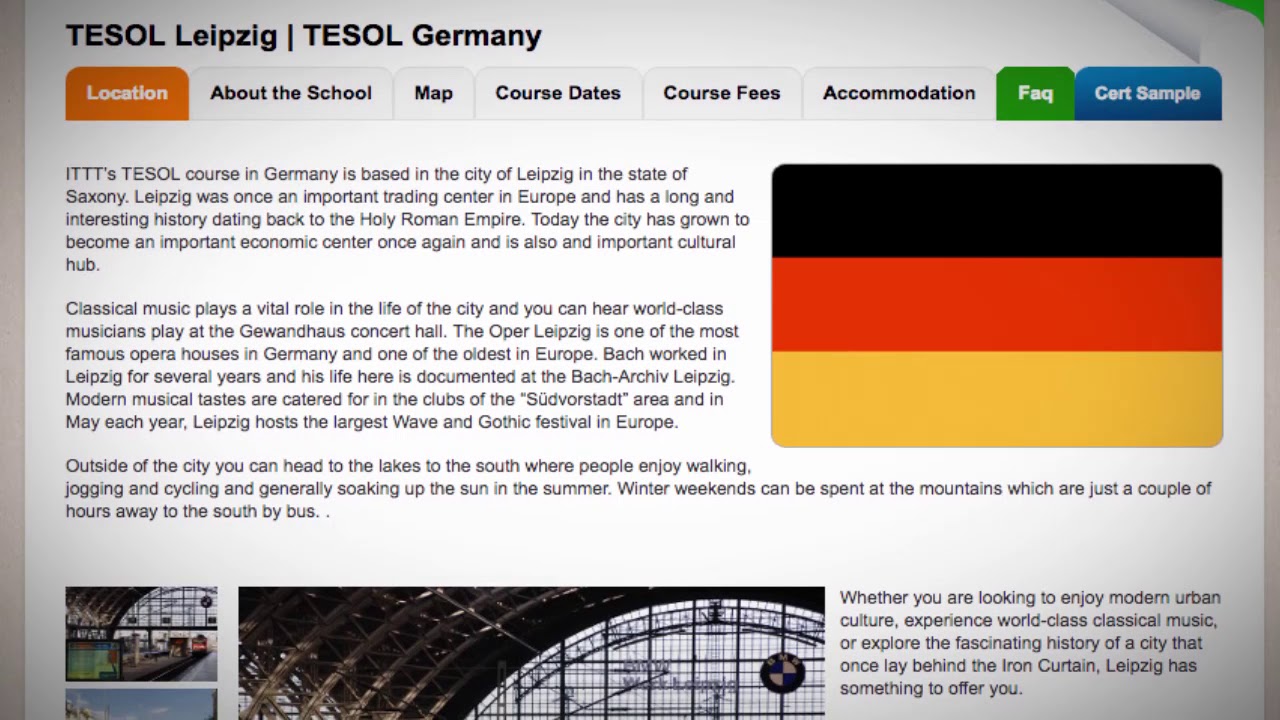 ITTT's TESOL course in Germany is based in the city of Leipzig in the state of Saxony. Leipzig was once an important trading center in Europe and has a long and interesting history dating back to the Holy Roman Empire. Today the city has grown to become an important economic center once again and is also and important cultural hub.
Classical music plays a vital role in the life of the city and you can hear world-class musicians play at the Gewandhaus concert hall. The Oper Leipzig is one of the most famous opera houses in Germany and one of the oldest in Europe. Bach worked in Leipzig for several years and his life here is documented at the Bach-Archiv Leipzig. Modern musical tastes are catered for in the clubs of the "Südvorstadt" area and in May each year, Leipzig hosts the largest Wave and Gothic festival in Europe.
Outside of the city you can head to the lakes to the south where people enjoy walking, jogging and cycling and generally soaking up the sun in the summer. Winter weekends can be spent at the mountains which are just a couple of hours away to the south by bus.
Whether you are looking to enjoy modern urban culture, experience world-class classical music, or explore the fascinating history of a city that once lay behind the Iron Curtain, Leipzig has something to offer you.
Find out more about taking a TEFL course in Leipzig here: https://www.tesolcourse.com/tesol/germany-leipzig/?cu=YTDESCRIPTION
Are you ready to live and teach abroad? Click here and get started today: https://www.teflcourse.net/?cu=YTDESCRIPTION
Check our wide range of online TEFL & TESOL courses: https://www.teflonline.net/?cu=YTDESCRIPTION