TESOL Course in Seville, Spain | Teach & Live abroad!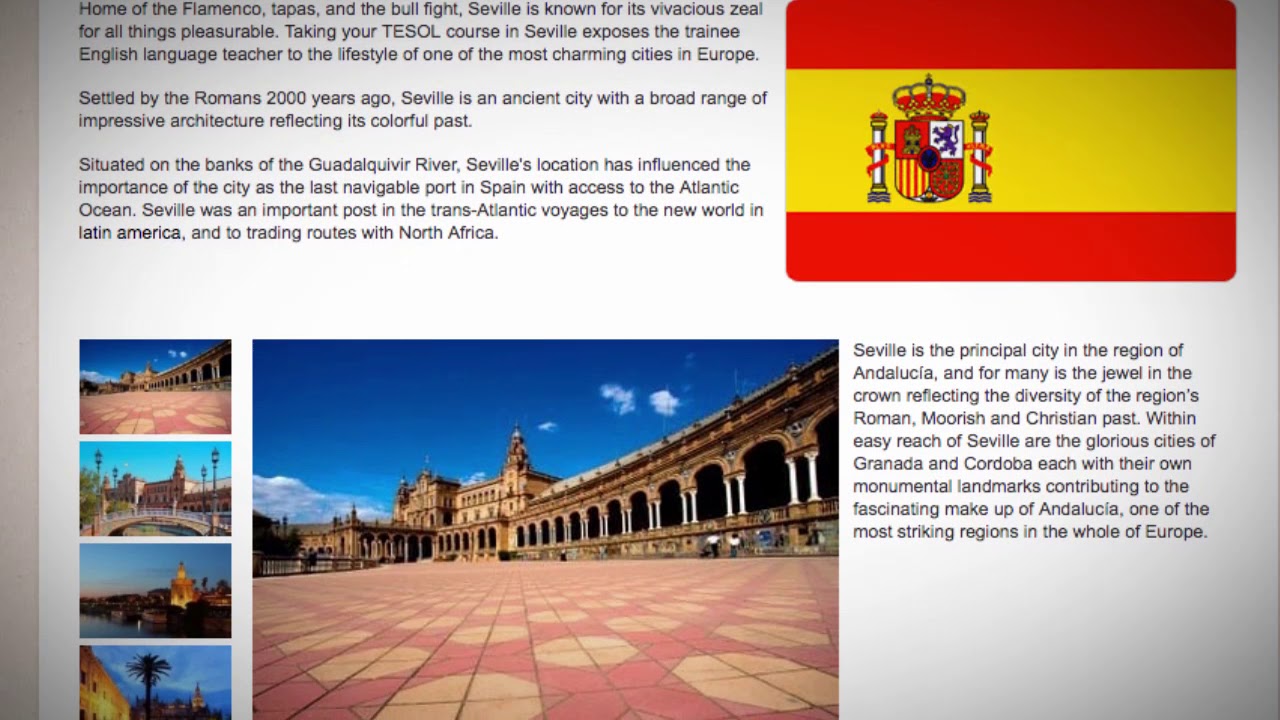 Home of the Flamenco, tapas, and the bull fight, Seville is known for its vivacious zeal for all things pleasurable. Taking your TESOL course in Seville exposes the trainee English language teacher to the lifestyle of one of the most charming cities in Europe.
Settled by the Romans 2000 years ago, Seville is an ancient city with a broad range of impressive architecture reflecting its colorful past.
Situated on the banks of the Guadalquivir River, Seville's location has influenced the importance of the city as the last navigable port in Spain with access to the Atlantic Ocean. Seville was an important post in the trans-Atlantic voyages to the new world in Latin America, and to trading routes with North Africa.
Seville is the principal city in the region of Andalucía, and for many is the jewel in the crown reflecting the diversity of the region's Roman, Moorish and Christian past. Within easy reach of Seville are the glorious cities of Granada and Cordoba each with their own monumental landmarks contributing to the fascinating make up of Andalucía, one of the most striking regions in the whole of Europe.
Find out more about taking a TEFL course in Seville here: https://www.tesolcourse.com/tesol/spain-seville/?cu=YTDESCRIPTION
Are you ready to live and teach abroad? Click here and get started today: https://www.teflcourse.net/?cu=YTDESCRIPTION
Check our wide range of online TEFL & TESOL courses: https://www.teflonline.net/?cu=YTDESCRIPTION