TESOL Jobs in Mexico | International TEFL and TESOL Training (ITTT)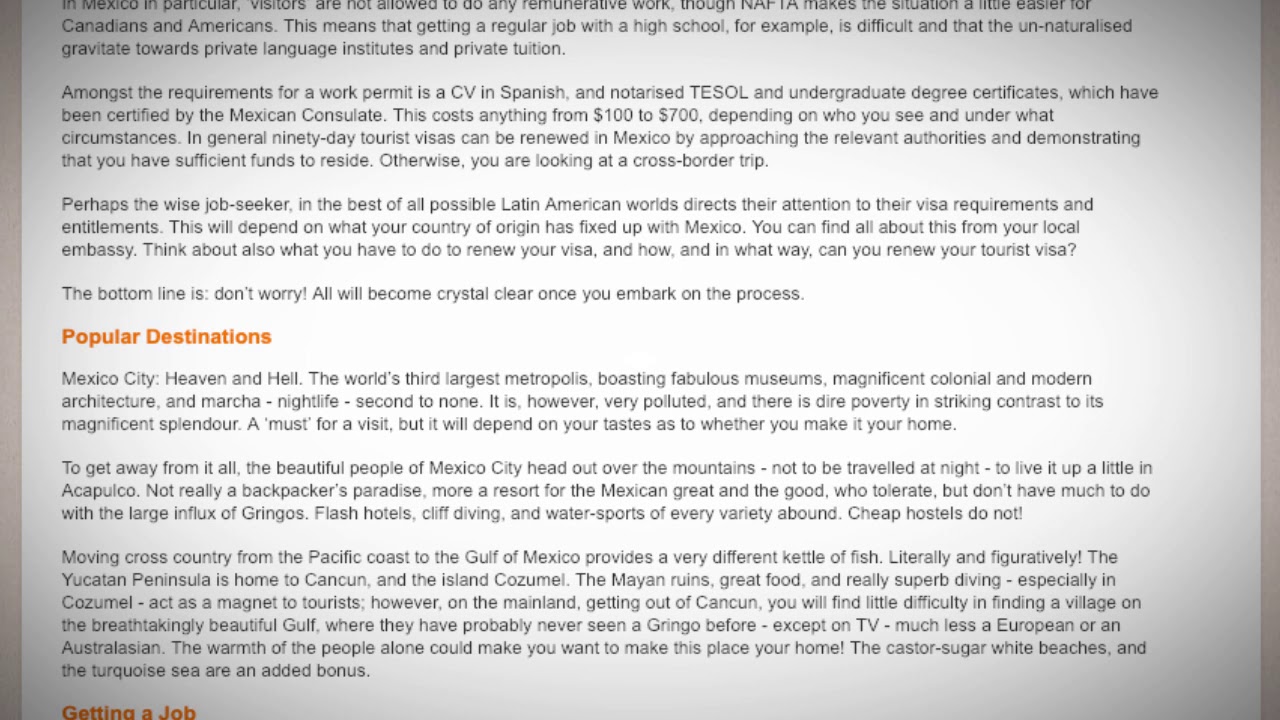 Mexico: What a place. You could easily spend a year in a couple of hours in this hugely diverse and vast country. Whether you prefer snow-capped volcanoes, heavily populated beaches, deserted beaches, superb diving, the hum of the big cities, or the world-class archaeological sites, you would be hard pressed to find a place offering more to the traveller.
On the back of the North American Free Trade Agreement (NAFTA), governing free trade between Canada, the USA, and Mexico, massive investment has poured into Mexico, which in turn has created huge demand for English language skills. Be choosy. For the well-qualified TESOL teacher it is a sellers' market, and you don't have to dive in to the first opportunity that comes your way. Indeed, TESOL teacher poaching is a popular pastime amongst language institutes!
Spanish is the official language, and the population of a hundred-and-one million, fits comfortably into the seven-hundred and fifty square miles. Roman Catholicism claims ninety-percent of religious affiliation, with seven-percent going to other forms of Christianity, and three-percent to other religions.
Are you ready to live and teach abroad? Click here and get started today: https://www.teflcourse.net/?cu=YTDESCRIPTION
Check our wide range of online TEFL & TESOL courses: https://www.teflonline.net/?cu=YTDESCRIPTION