TESOL JOBS Peru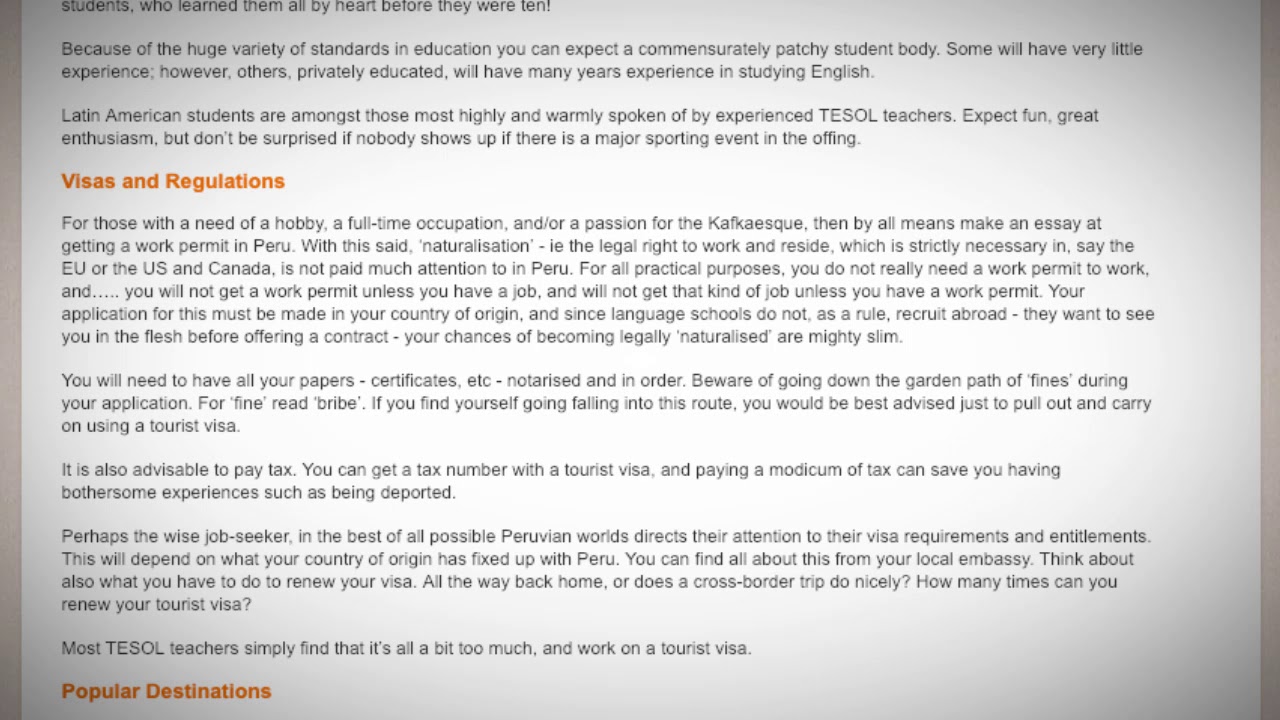 To be on the ground in Peru is to stand amidst layer upon layer of great, and very different civilizations. Whether one considers the glittering skyscrapers of today, the well-preserved architecture of the conquistadors, or the legacy left by the Incas atop Machu Picchu, it is hard not to come away deeply impressed. The Peruvian Andes are amongst the most beautiful and most breathtaking on the Andean range, and are a magnet for climbers from around the world. The political troubles that plagued Lima with guerrilla activity now seem to be set firmly in the past.
Official languages include Spanish, and Quecha and Aymara – indigenous tongues. Eighty-one percent of the population is Roman Catholic, with six percent Protestant, and remainder 'other'. The population of twenty-seven millions has plenty or room to roam in the half a million square miles of the landmass.
There is a huge drive on to learn English, with many employees being confronted with the ultimatum that they learn English within three months or get fired. Sometimes companies provide assistance in this department, often they do not.
Hence, there are many opportunities and, as ever, persistence pays dividends, and you really do not have to take the first job that comes your way.
Are you ready to live and teach abroad? Click here and get started today: https://www.teflcourse.net/?cu=YTDESCRIPTION
Check our wide range of online TEFL & TESOL courses: https://www.teflonline.net/?cu=YTDESCRIPTION