TESOL Jobs in Poland | International TEFL and TESOL Training (ITTT)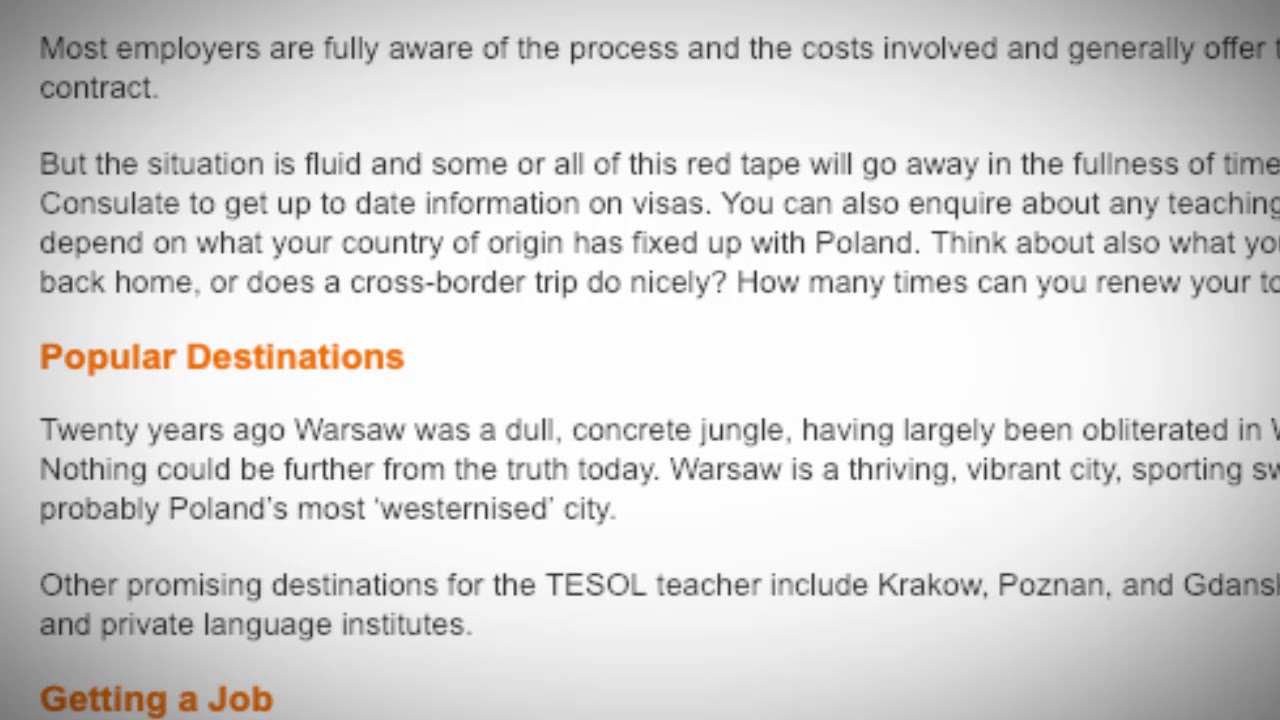 Since time immemorial Poland has stood as a gateway between East and West, and, hence, is a country of surprising contrasts. It has risen to meet the challenges presented by the fall of the communist party in 1990 with style and aplomb. The new Zloty has stabilized, and inflation is slowly spiralling down – less than ten percent at time of writing. The striking contrasts continue when one compares slick cities, with no shortage of 'slickers', to rural agricultural villages where horse-drawn vehicles are commonly in use. It remains a relatively cheap country to live in, but this won't last forever. Polish people tend to be helpful, friendly and hospitable, and westerners are still something of a novelty.
A population of thirty-eight millions fits comfortably into a landmass of one-hundred and twenty square miles. Polish is the official language; however, English and German are quite widely spoken.
Since 1990 the transition to a market economy, in what was the old Soviet Bloc, has led to huge demand for English language skills. Everything from tourism to commerce, to membership of the EU depends heavily on English, and natives who want to make the most of this free market recognise that English Language skills are a must. In addition to this Poles are exporting themselves in record numbers to countries like England, hence the demand for good English skills prior to setting out is a market all of its own.
Are you ready to live and teach abroad? Click here and get started today: https://www.teflcourse.net/?cu=YTDESCRIPTION
Check our wide range of online TEFL & TESOL courses: https://www.teflonline.net/?cu=YTDESCRIPTION