TESOL Jobs in Thailand | International TEFL and TESOL Training (ITTT)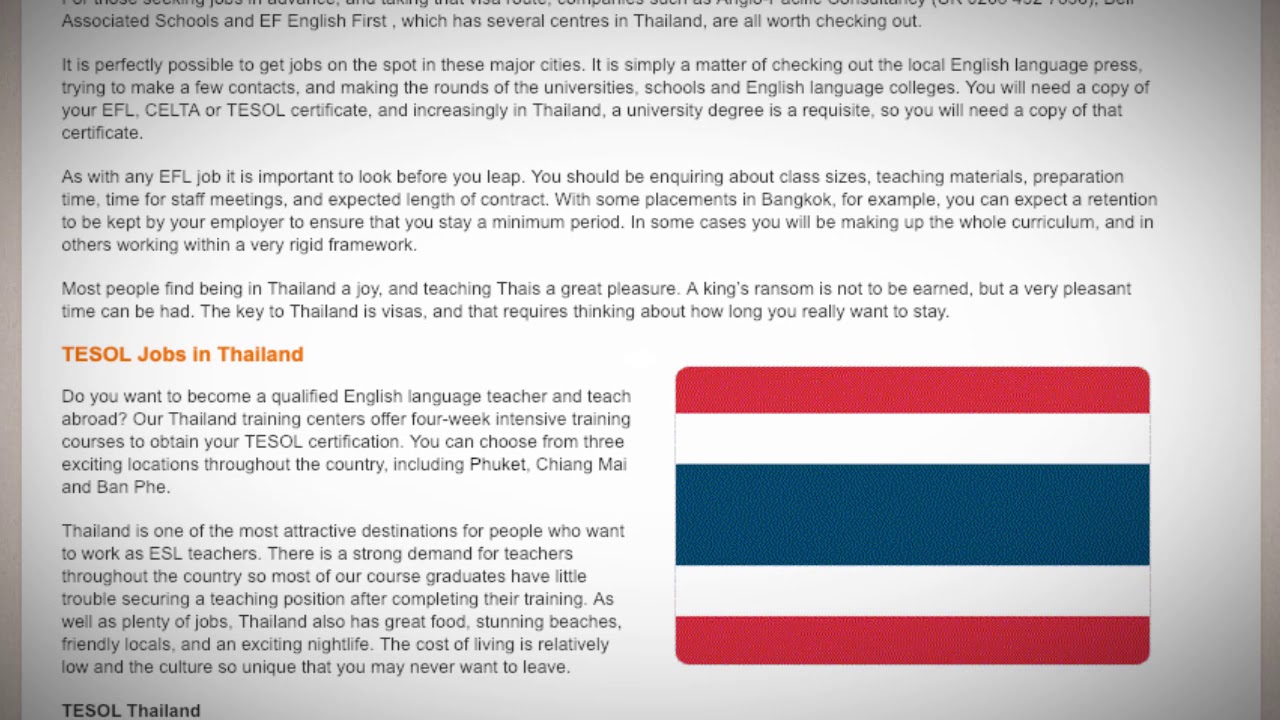 Thailand is a central Asian country enjoying a tropical climate with 3 distinct seasons – summer from March through May, rainy with plenty of sunshine from June to September and cool from October through February. The average annual temperature is 28 C (83 F), ranging, in Bangkok, for example, from 30 C in April to 25 C in December. The exchange rate for the Thai baht is around 30 to the US dollar.
The night life, friendly people and the air of tropical paradise all make Thailand very popular amongst 'traveller teachers' and, hence, wages are quite low at around B25,000 to B40,000 for schools, but up to B60,000 working for private companies. Nevertheless, living expenses are extremely low, and it is important to recognize that as a teacher you will be going native and not paying 'farang' (foreigner) prices for everything. Most people find that salaries are more than enough to support a very comfortable lifestyle, and that teaching in Thailand is a very positive life experience.
Are you ready to live and teach abroad? Click here and get started today: https://www.teflcourse.net/?cu=YTDESCRIPTION
Check our wide range of online TEFL & TESOL courses: https://www.teflonline.net/?cu=YTDESCRIPTION