TESOL Jobs in the United Kingdom | International TEFL and TESOL Training (ITTT)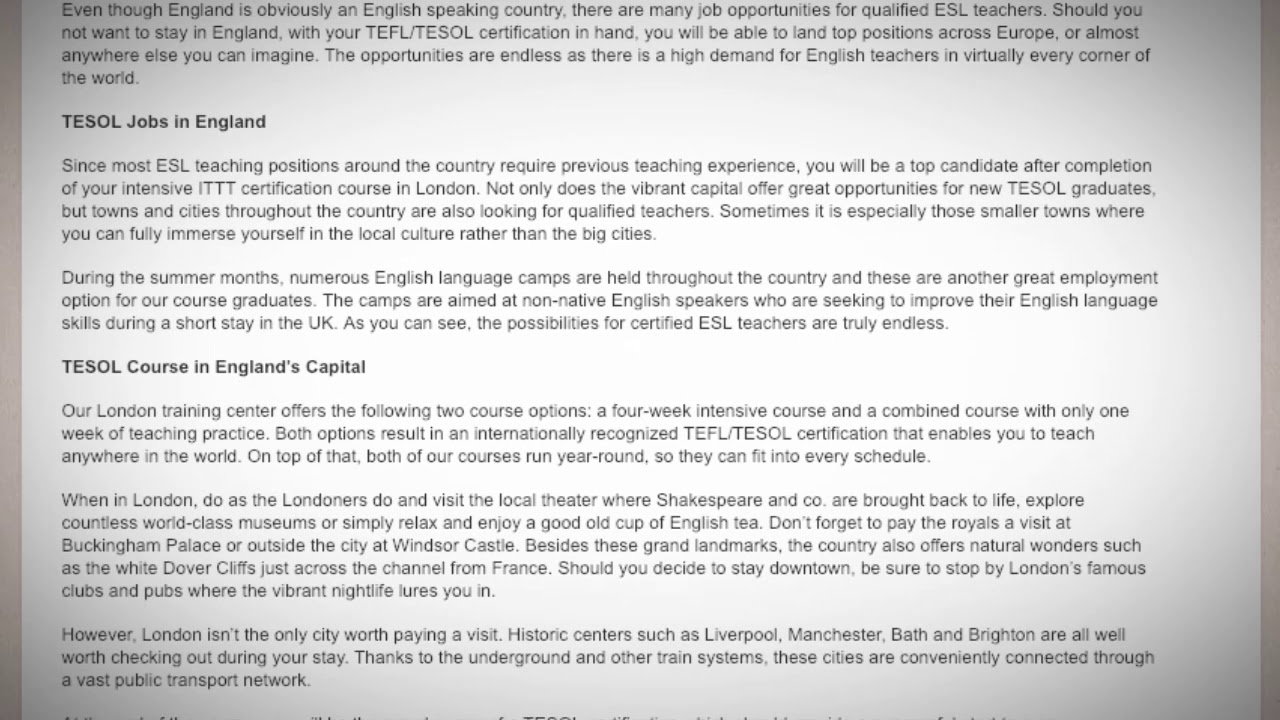 Cool Britannia offers an almost vertigo-inspiring range of attractions, life-styles and experiences, and one can chose between the big cities and their glittering array of restaurants, nightlife and cultural attractions, and the justly famous countryside offering everything from mountains and lakes, to the verdant, bucolic landscapes that inspired many an artist and writer. In addition to this Britain is an immensely culturally diverse society. This brings with it great food, fascinating people and life-styles, and it matters little that nobody is quite sure – or that fussed about – what it means to be British any more! One of Britain's greatest assets is its density. There really is an awful lot of stuff packed into a relatively small island. In addition this dirt-cheap airfares make it a great launch pad to the Continent, Scandinavia, Holland, and the Republic of Ireland. So if you are in the business of 'doing Europe', the United Kingdom is a great place to start.
Britain's 'open door' policy on immigration means that great opportunities await TESOL teachers. In the last four decades wave after wave of immigrants have decided to make the UK their home. Presently the greatest influx is from Eastern Europe, and the newly arrived tend to have an entrepreneurial bent recognising that good English skills are the key to getting on.
Are you ready to live and teach abroad? Click here and get started today: https://www.teflcourse.net/?cu=YTDESCRIPTION
Check our wide range of online TEFL & TESOL courses: https://www.teflonline.net/?cu=YTDESCRIPTION